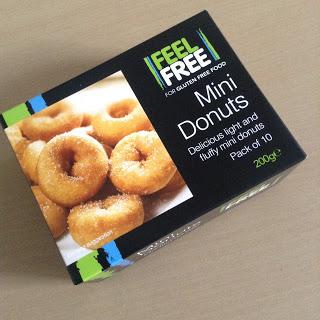 One food I really miss since being gluten-free is doughnuts. I used to love them in every shape and form, but now, I can't find one for love nor money :( So when I spotted these "Feel Free" Mini Donuts in Tesco I got ridiculously excited! I promptly bought a pack and rushed home to scoff them...
These cost £1.50 for a pack of 10 mini donuts, and you can find them in the free-from freezer aisles in most Tesco's.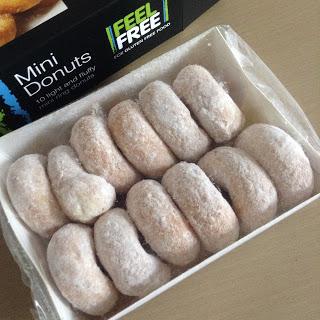 They're really dinky and come with a fine dusting of icing sugar. They're meant to be left at room temperature for about 30 mins before eating so I did just that.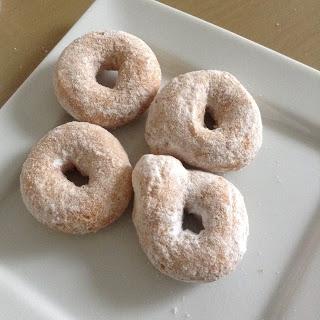 When I took some out to put on a plate I found that one of them was a little misshapen, see above! I wonder if they were having a laugh when making them...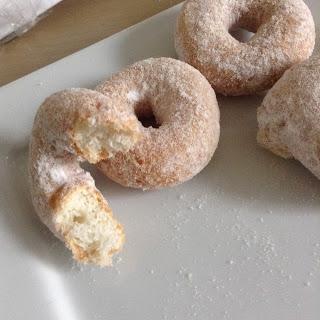 I took a bite, and found the donut to be rather dry and crumbly. There were instructions on the pack suggesting to warm them up and top with syrup to make a dessert, so I popped them in the microwave for a bit. This did improve the taste, they became more moist and chewy, it brought out the texture better. I drizzled them with some melted chocolate to make a sort of profiterole style dessert, which was very yummy I have to say.
Overall, these don't beat real freshly baked doughnuts, but they're a convenient gluten-free dessert that doesn't cost the earth! I hear Feel Free are going to be doing Jam Filled Doughnuts soon...I'll look forward to that!


8 out of 10.