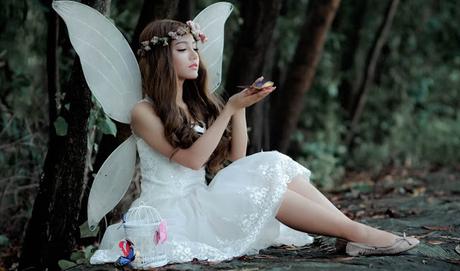 February 28th is...
National Tooth Fairy Day, Public Sleeping Day, Floral Design Day (1995), National Chocolate Souffle Day, DNA Discovered (1953), Pockets Invented/Car Keys and Small Change Day (1590), Gone-ta-pott Day, M*A*S*H Bites the Dust Day (1983), Rare Disease Day, Digital Learning Day, National Science Day, Kalevala Day (Finland), Andalusia Day (Spain)
MORE: (4th Thursday):
Fat Thursday/Giovedí Grasso, National Chili Day, International Repetitive Strain Injury Awareness Day/RSI Awareness Day, Discover Girl Day, National Toast Day (UK)
PLUS -
interesting books to read and free printables, paper crafts, kid crafts, activities, and coloring pages.
Want more Holidays to celebrate? Click for our Index of Holiday Freebies
---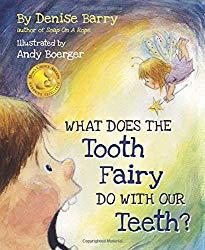 National Tooth Fairy Day
-- It all started in the mid-1920s, as a way to encourage and remind children to take care of their teeth, eat in a healthy way and get a good night sleep. The Tooth Fairy actually came to life in 1927, when a small booklet about oral care for children was first printed out. After that, nothing could stop the imagination of people and the tooth fairy rumours became real for children all around the world. This also encouraged children to overcome the trauma of their teeth falling out as they are promised a small reward from the tooth fairy.
Source
Read: What Does the Tooth Fairy Do With Our Teeth?
-- What does the Tooth Fairy do with our teeth? What a great question! Take a peek inside the Tooth Fairy's world where you will be amazed and delighted by all the fun, creative and magical ideas for what the Tooth Fairy might do with our teeth. You'll never look at a star, the snow, or a chocolate chip cookie in the same way again! But be warned... your imagination is going to explode... with your own ideas!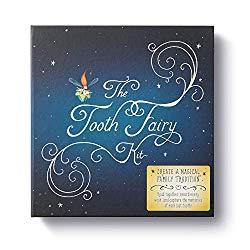 • The Tooth Fairy Kit --
Who is the Tooth Fairy? Where does she come from? And why does she like to collect teeth? From top to bottom, this beautiful gift was designed to give parents and children alike the answers to these mysterious questions. And to help soothe any fears little ones may have about losing their teeth. The kit includes an illustrated children's book telling the story of how the Tooth Fairy came to be, a keepsake journal for recording the story of each lost tooth, and a star plush especially made for holding teeth and treasures.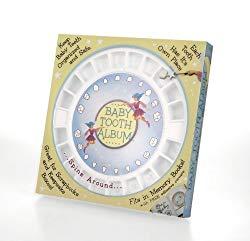 • Baby Tooth Organizer --
Give your child's baby teeth a home in your family memories. Specially designed to be light weight and lie flat on a page, this patented baby tooth organizer can be placed in your very own family scrapbook or photo album. Simply rotate the opening of the clear plastic cover over the appropriate tooth well
(use our baby tooth chart as a guide)
, place the baby tooth inside and rotate shut to keep the tooth safe. Use this baby tooth chart to keep track of your child's changing smile and write special notes and dates.
• Tooth Fairy Coloring and Activity Books
---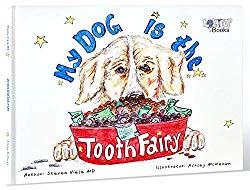 Amazon Freebies:
•
Free Tooth Fairy ebooks
. No Kindle? Download a
FREE Kindle Reading App
•
Read Tooth Fairy ebooks for free with a Free Trial of Kindle Unlimited
•
Free Tooth Fairy apps
•
Free Tooth Fairy games
•
Listen to Tooth Fairy LPs with a Free Trial of Amazon Music Unlimited
•
Watch Tooth Fairy Videos for Free with a Free Trial of Amazon Prime
•
Listen to Tooth Fairy Audible books with Amazon Audible, and Get Two Free Audiobooks
•
Free Alexa Skills | Tooth Fairy
---
Free Printables, Coloring Pages, Activities and Crafts:
•
5 Fun Ways to Welcome the Tooth Fairy
•
10 Tooth Fairy Printables - Reasons To Skip The Housework
•
Printable Tooth Fairy Letter - Wondermom Wannabe
• Free Tooth Fairy Printables
• Gold Coin Tooth Fairy Free Printable - Hello Wonderful
•
ooth Fairy Letters and Coloring Pages
•
9+ Tooth Fairy Receipt Samples and Templates – PDF
•
How to make a tooth fairy box: Free printable - Kidspot
• Free Tooth Fairy Kit Printable - Bright Smiles
• Tooth Fairy Kit | Free Printables | Craftrina Handmade
•
Tooth Fairy Craft Ideas
•
13 Tooth fairy traditions - C.R.A.F.T.
•
DIY Tooth Fairy Wings [INFOGRAPHIC]
• Tooth Fairy Craft Ideas! | Mouth Watchers
•
DIY: Tooth in a Bottle Craft
•
Dental Health Crafts and Activities for Kids
•
PRINTABLE Tooth Fairy paper dolls
•
Free Printables: The Tooth Fairy Gave You How Much?
---
Public Sleeping Day
- Today is an opportunity to sleep in public. There are a whole lot of places to sleep in the public eye. And, today is the day to do it. You can sleep on a park bench, doze on a blanket on the beach, or even sleep on the job. Wherever you choose to sleep today, we hope it is peaceful and restful.
Floral Design Day (1995)
- Massachusetts Governor William F. Weld proclaimed this day in 1995.
Floral Design Day
was created to honor Carl Rittner the founder of their floral design school, a pioneer in floral art education. Rittner founded the Rittner School of Floral Design. It is the perfect day to appreciate and create floral arrangements. Flowers are loved by all, especially the ladies. It seems only fitting we have a day set aside to appreciate the creativity and artistic quality of flower arrangements.
National Chocolate Souffle Day
- A chocolate soufflé is one of those desserts which can inspire both fear and wonder. You are warned of a lengthy wait if you order one in a restaurant, though the warning is accompanied with an implicit promise your patience will be rewarded. Everyone has heard of the inevitable collapse caused by a slamming door or dropped pot.
DNA Discovered (1953)
- James Watson remembers cringing when his colleague Francis Crick announced to regulars at the Eagle, a pub in Cambridge, England in 1953, they had discovered
the secret of life.
The onetime ornithologist and the former physicist had created a plausible model for the structure of DNA that morning.
Pockets Invented/Car Keys and Small Change Day (1590)
- In 1590, pockets were invented. Without them, we would have a hard time finding a place to keep our coins and keys!
M*A*S*H Bites the Dust Day (1983)
-
Goodbye, Farewell and Amen
was the instant-classic final installment of the long-running TV series M*A*S*H. After nearly three bloody years of combat in Korea
(and 11 years' worth of TV time!)
, a truce has been declared and the 4077th is going home. News of the cease-fire affects different people in different ways. Originally telecast February 28, 1983, the 2 1/2 hour show was the most widely watched TV program of all time.
National Tooth Fairy Day
- Celebrates one of childhood's favorite visitors.
The Tooth Fairy
is an American tradition with European and superstitious roots. The promise of a visit from the tooth fairy and a gift turns the occasion of a lost tooth into something to look forward to. The tooth fairy comes after the child falls asleep. She takes the tooth and leaves a small gift, usually money. The tooth fairy leaves a gift every time the child loses a tooth.
Rare Disease Day
- Each year
Rare Disease Day
has enjoyed an ever-growing number of participating countries and more than a thousand patient organizations organizing events from tree planting to round tables, from marathons to art exhibitions. It has furthered rare disease as a public health priority, has shed light on the need for closer collaboration between patients and researchers, and now continues to underscore the challenges rare disease patients and their caregivers face.