February 27th is...
Pokémon Day (1996), International Polar Bear Day, National Kahlua Day, No Brainer Day, National Retro Day, National Strawberry Day, World Sword Swallower's Day, International Tongue Twister Contest Day, World NGO Day, World Retrospective Day, Dominican Republic Independence, Anosmia Awareness Day, Doctors' Day, Feast of St. Gabriel Possenti, St. Galmier's Day
MORE (4th Wednesday):
Inconvenience Yourself Day, Pink Shirt Day (Canada), Japan Pink Shirt Day (Japan)
PLUS -
interesting books to read and free printables, paper crafts, kid crafts, activities, and coloring pages.
Want more Holidays to celebrate? Click for our Index of Holiday Freebies
---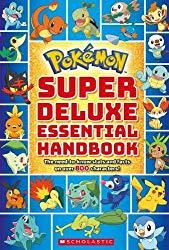 Pokémon Day (1996)
-- An official celebration of the Pokemon franchise, which takes place on the anniversary of the original release of Pokemon Red and Green in Japan. The original Pokemon games were released back on February 27, 1996, but it took about two and a half years for the games to travel across the United States and become an international sensation in the process.
Source
Read: Super Deluxe Essential Handbook (Pokémon): The Need-to-Know Stats and Facts on Over 800 Characters
-- If you want to catch 'em all, you gotta read about 'em all! This revised and updated edition of the mega-bestselling
Essential Handbook and Deluxe Essential Handbook
has all the stats and facts kids need to know about the world of Pokémon. Essential information on over 800 Pokémon is jam-packed into 496 illustrated, full-color pages. It is an absolute must-have for Pokémon Trainers of all ages.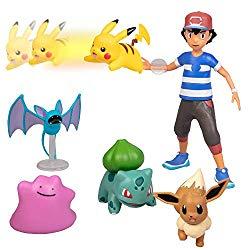 • Pokémon Battle Figure Multi Pack --
Unleash the power of your Pokémon world with this 6 piece
Pokémon Battle Figure Multi Pack Set
! The Battle set includes two-inch figures of Pikachu, Zubat, Eevee, Ditto and Bulbasaur. The four-inch Ash figure features a launching action ability to send your Pokemon soaring into battle! Makes a great gift for fans of Pokémon anime, trading cards, Let's go! and Nintendo video games series! Officially licensed Pokémon merchandise. Six pieces. Ages 4+.
• Pokemon Cards GX Lot with Poke Ball Theme Carrying Case --
Heading out to the Pokémon tournament to prove you are the greatest trainer of them all? Spend less time organizing and more time strategizing with Totem World's premium 200 Poke Ball theme card carrying case and Pokemon card lot! This affordable case has everything a trainer needs to keep their beloved Pokémon rested, protected, and ready to duke it out in the arena. If premium Pokemon comfort isn't enough, each case includes a treasure trove of rare cards, including one guaranteed Pokemon GX card!
• Pokemon Coloring and Activity Books
---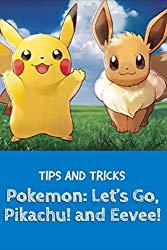 Tips for Pokemon:
Let's Go, Pikachu!
Amazon Freebies:
•
Free Pokemon ebooks
. No Kindle? Download a
FREE Kindle Reading App
•
Read Pokemon ebooks for free with a Free Trial of Kindle Unlimited
•
Free Pokemon apps
•
Free Pokemon games
•
Listen to Pokemon LPs with a Free Trial of Amazon Music Unlimited
•
Watch Pokemon Videos for Free with a Free Trial of Amazon Prime
•
Listen to Pokemon Audible books with Amazon Audible, and Get Two Free Audiobooks
•
Free Alexa Skills | Pokemon
---
Free Printables, Coloring Pages, Activities and Crafts:
•
89 Pokemon pictures to print and color
•
Pokemon Printables | DLTK's Crafts for Kids
•
Pokemon coloring pages | SuperColoring
• 25+ Free Pokemon Party Printables
• Memory game Pokemon to print
•
Printable - Happy Pokémon Day card
• Pokemon printables | DianaRambles
• Free Printable Pokemon Valentine
• Pokemon dot to dot printable worksheets
• Pokemon Reading Trainer Manual
•
Free POKÉMON Evolution - ENDLESS CARDS Papertoy
• Free Pokemon pencil holder printable
• Printable checklist of all 386 Pokemon
• Pokemon printables | AndNextComesl
• Pokemon Party free printables
•
149 Dragonite Pokemon Coloring Page - Pokémon · Windingpathsart
•
Pokemon Planet - Free Pokemon MMORPG
•
Pokémon Quest | Pokemon.com/Quest
•
Pokémon Go on Android
•
Pokémon Go on iPhone
•
Pokemon GO Starter Guide for New Trainers | Pokemon GO Wiki
•
POKÉMON Detective Pikachu - Official Trailer 2
---
National Kahlua Day
- Kahlua is an alcoholic liqueur which is rich, creamy, and delicious! Originally from Mexico, its versatility is what makes it so popular. Kahlua liquor can be served straight up, on the rocks, or mixed with a variety of beverages such as coffee to bring out its flavors. It is also used in a variety of desserts including ice cream, cakes, and cheesecakes.
International Polar Bear Day
- According to the National Wildlife Federation, there are fewer than 25,000 polar bears left in the wild. They're disappearing due to poaching, pollution and climate change
[global warming]
, which destroys the sea ice polar bears depend on for hunting. We are inviting all of you to join us — wherever you live — by planning an activity showing your commitment to these magnificent animals and their threatened habitat.
No Brainer Day
- This day was created by Adrienne Sioux Koopersmith,
America's Premier Eventologist
- per Insight Magazine - Washington, DC - August 1995, and
The Premier Eventologist in the History of the World
- per The Chicago Tribune - Chicago, Il - January 2001. By definition, a
No brainer
is doing something simple, easy, obvious, and/or totally logical. Therefore, today is the day for you to do all those
no brainer
tasks and activities. If a project requires thinking, study, or analysis of any kind, then it's not the chore to do today.