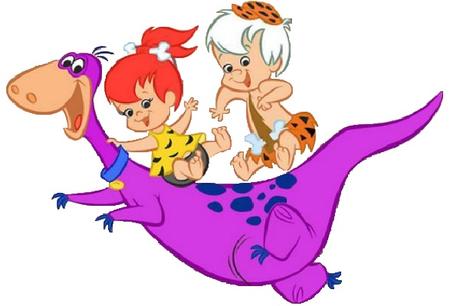 February 22nd is...
Pebbles Flintstone's Birthday, National Margarita Day, World Thinking Day, George Washington's Birthday (1732), Be Humble Day, Golf in America Day (1888), Pro Wrestling/Gorgeous George (1949), Walking the Dog Day, European Day for Victims of Crime, National Cook a Sweet Potato Day, Recreational Sports and Fitness Day, Scouts Founder's Day, Tex Avery Day, Woolworth's Day, National Ginger Awareness Day, National Wildlife Day, For the Love of Pete Day, Celebrity Day (Scientology), National California Day, Independence Day (Saint Lucia), Cat Day (Japan), Yukon Heritage Day (Canada), Feast of the Chair of St. Peter
MORE (4th Friday):
International STAND UP to Bullying Day, National Skip the Straw Day, Girl Scout Cookie Weekend
PLUS -
interesting books to read and free printables, paper crafts, kid crafts, activities, and coloring pages.
Want more Holidays to celebrate? Click for our Index of Holiday Freebies
---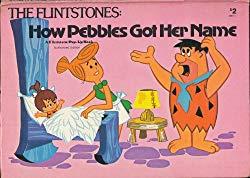 Pebbles Flintstone's Birthday
-- Pebbles was born at the Bedrock Rockapedic Hospital on February 22, 10,000 B.C. weighing 6 pounds - according to the series' producers, though that particular year was never actually cited within the show itself; most versions of the show put the Flintstones' era as circa 1,000,000 B.C.
Read: The Flintstones: How Pebbles Got Her Name
-- Fred and Wilma had a terrible time choosing a name for their new baby...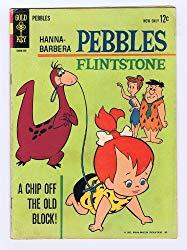 • Pebbles Flintstones Comic --
Pebbles Flintstones #1 Complete Vintage 1963 Gold Key Comics
• The Flintstones: Season 3 --
Join the fun in the town of Bedrock with the this fabulously famous modern Stone-Age family. Featurette: Bedrock Collectibles: Collecting All Things Flintstone Featurette: First Families of the Stone Age: Spotlight on the Bedrock Wives, Highlighted by Wilma Expecting a Baby
• Flintstones Coloring and Activity Books
---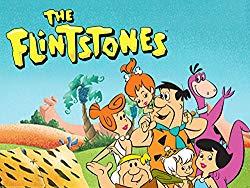 Amazon Freebies:
•
Read Flintstones ebooks for free
with a
Free Trial of Kindle Unlimited
•
Free Flintstones games
•
Listen to Flintstones LPs with a Free Trial of Amazon Music Unlimited
•
Watch Flintstones Videos for Free with a Free Trial of Amazon Prime
•
Free Alexa Skills | Flintstones
---
Free Printables, Coloring Pages, Activities and Crafts:
•
51 The Flintstones Printable Coloring Pages
•
The Flintstones online coloring pages
• Free Pebbles and Bamm Bamm paper dolls
• Play free games, watch videos and more featuring The Flintstones
•
DIY Pebbles Flintstone Costume
• Flintstone dot to dot printable worksheets
• Flintstones coloring pages, party printables and more
•
Flintstone Routine Worksheets
•
Flintstones Coloring Pages | AllKidsNetwork
• Flintstones Word Search
---
National Margarita Day
- To honor and enjoy a nice cold glass of margarita! The margarita is the most common tequila-based cocktail in the United States, made with tequila mixed with triple sec and lime or lemon juice, often served with salt on the glass rim.
World Thinking Day
- A day to think about and learn from each other but also to raise funds to support continued development of Girl Guiding and Girl Scouting across the world.
World Thinking Day
is part of the WAGGGS Global Action Theme
(GAT)
based on the United Nation's Millennium Development Goals
(MDGs)
, which aim to improve the lives of the world's poorest people. The theme for World Thinking Day 2019 is
Leadership.
George Washington's Birthday (1732)
- The
Father of His Country
, George Washington was born on February 22, 1732. In 1787, George Washington was unanimously elected president by the Constitutional Convention in Philadelphia and took the oath of office in 1789. He served two terms of office from 1789 until 1797.
Be Humble Day
- Today is not a day to brag or to boast. It is not a time to talk about your success or accomplishments. Why!? Because today is...
Be Humble Day
!
Be Humble Day
can be a humbling experience. That's exactly the intent of today. Humbleness is a good thing, a virtue. People much prefer a humble person to a braggart. Practice humbleness today, and everyday. It will serve you well in life.
Golf in America Day (1888)
- The so-called
father of golf in America
was an immigrant from Scotland by the name of John Reid. Being a Scot he obviously knew of golf so he asked a good friend, Robert Lockhart, another well-to-do Scot living in New York to do him a favor. Lockhart was about to embark on a trip back to Great Britain so Reid asked if he would make a purchase for him of golf clubs and balls. Well, Lockhart did his job well as he traveled to St. Andrews in Scotland and went to the golf shop of Old Tom Morris, the then famous clubmaker, golfer and champion of the first Open. Lockhart asked Morris to ship two dozen gutta-percha balls
(molded from the sap of a tree)
; three wooden clubs; a driver, brassie and spoon; plus three iron clubs, a cleek, sand iron and putter. The package arrived in February, 1888.
Pro Wrestling/Gorgeous George (1949)
- Gorgeous George headlines the first Madison Square Garden wrestling card in 12 years, against Ernie Dusek on February 22, 1949. Gorgeous George won the match in front of 4,197 fans.
Walking the Dog Day
- I am sure you walk your dog every day. But on this day walking with your dog is a must. If you don't have a dog, perhaps you can join a friend while he or she walks their dog.