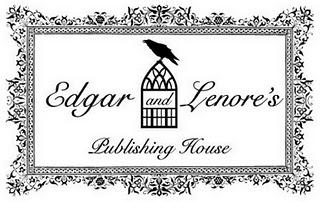 Edgar & Lenore's Publishing House 
Introduces Featured Poet 
Katherine L. Gordon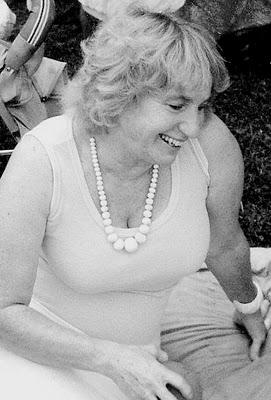 "How dare life go sweetly and summerly along 
while we play breathless catch-up?"
~Katherine L. Gordon
From the secluded Eramosa River Valley in Ontario, Katherine L. Gordon's poetry is full of lush and tender words which, like Monet, paint images worthy of framing. 
Katherine's poetry embraces uninhibited human emotions, both vulnerable and courageous. Much of Gordon's work is inspired by the wilds of nature's infinite cycles which she has the privilege of witnessing daily in the world surrounding her. Katherine's poetry contains a certain wisdom acquired only through a gentle and hopeful perspective on life and the human condition.Katherine L. Gordon has been involved in all facets of writing as early as age 7 and has been published by Craigleigh Press as well as Cyclamens & Swords Press to name a few. While Katherine has a classic taste in literature including works from Vergil to Rumi and studied literature at the University of Toronto, she holds a humble admiration for many contemporary poets.Between writing poetry and reviews Katherine takes time to enjoy the simple things in life, such as baking, antique car shows, walking her dog and spending quality time with family.
Please take a moment to enjoy the selected works of this fine contemporary poet.
Starvation Moon of February
And now there is a paucity of wordsno comfort anywhere for fox or owlshadows of hunger paint the February  'scapethe biting cold steals breath from breastevery living lover forgets his will for wordscannot describe his pain or prayerfears to lose the meagre memoryof rose-flesh hours of wine beneath the treesheat-prickle under summer-green dresses.
Novitiate PsalmsDry flowers chafe in a January vasewhile I long for bouquets of early summerwantonly riotousfrom the Mennonite Market stallwhere prim, unadorned girlswith soft assuaging handssort a beauty they must interiorize,only their bare fingers knowthe seductive sweetness.Here in the white and gray nunnery of wintera memory of awakening scandalizeswith the covert yearning for perfume and promisesoftening the beds of earthstretching long days of kindling lightseeming as a scene from an old cathedral paintingin an impressionist gallerywhere barefoot suppliants tease toesand drink the alcohol of flowers.Katherine L. Gordon © 2011