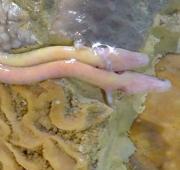 The olm (also known as the proteus or the cave salamander) is a blind amphibian exclusively found in the underwater caves of southern European lakes and rivers. The olm is also known as the human fish, which refers to the color of it's skin.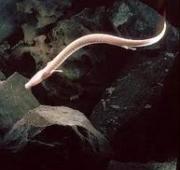 The olm is the only species in it's genus and is found inhabiting the waters that flow underground through an extensive limestone region including waters of the Isonzo river basin near Trieste in Italy, through to southern Slovenia, south-western Croatia, and Herzegovina.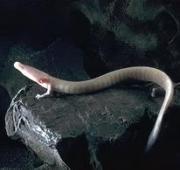 The olm is most well known for living it's entire life in the darkness of the underwater caves, which has led this species to adapt quite strangely to life without light. The most notable feature of the olm is the fact that it is blind as it's eyes are not properly developed and instead it must rely on incredible hearing and smell to understand it's surroundings.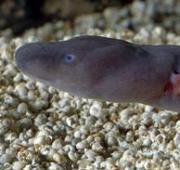 In a similar way to the axolotl, the olm does not undergo the drastic transformation from young to adult in the same way that frogs and toads do. The olm is also entirely aquatic, hunting, mating, eating and sleeping in the darkness of the underwater caves.
As with other amphibious animals, the olm is a carnivore meaning that it gets all the nutrition it needs from eating other animals. Small invertebrates are the main source of food for the olm including worms, aquatic insects, larvae and snails.
Due to the fact that the olm lives out it's life in the safety of a dark, underwater cave, it has fewer predators than it would have living both in the water and on land. Fish and other amphibians are the primary predators of the olm along with the very occasional rodent or bird.
The olm does not reach sexual maturity until it is between 10 and 15 years old, and after mating, female olms lay from 5 to 30 eggs in between rocks in the water where she can protect them from hungry predators. Olm tadpoles are less than an inch long when they hatch and take on the appearance of the adult olm by the time they are a few months old.
Today, due to rising levels of water pollution, olm populations are declining meaning that the olm is now considered to be vulnerable to extinction in their native environment.