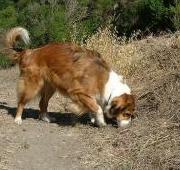 The English Shepherd temperament is the defining characteristic of the breed, with great intelligence and often a unique type of kindness for those in his home, both animals and people. The English Shepherd is often an independent worker.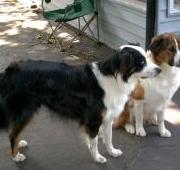 English Shepherds are adaptable and learn routines quickly. Some can be watchful of strangers and are more one-person dogs. However, once he accepts people or children or stock as his own, there are few better caretakers than an English Shepherd.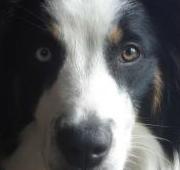 The English Shepherd frequently exhibits an independent, bossy or enforcer of the rules streak in his temperament. If the dog's desire to enforce order is not channeled and directed to a suitable end by a strong, confident leader, he may exhibit many undesirable behaviors.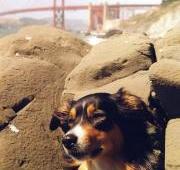 English shepherds can thrive as companion dogs in many environments. This breed was selected on diverse small family farms in the past and has been selected to work in a partnership arrangement with his master.