Texas abstract artist Tony Saladino has exhibited widely, and is currently represented by a number of galleries in Texas, Arkansas, Kentucky and New Mexico.  Check out his work at the Southwest Gallery in Dallas and the Shoal Creek Gallery in Austin.
There is a strong sense of landscape in much of Tony's abstract painting: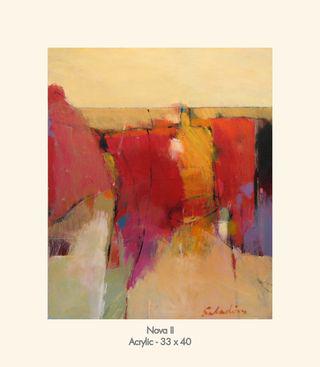 Tony believes that "Art is about more than beauty.  An artist communicates an idea, or feeling, or tries to make connections.  I want each piece to possess a spatial energy that compels a viewer to look." He certainly makes me want to look, as his canvases are filled with intense color, texture and light.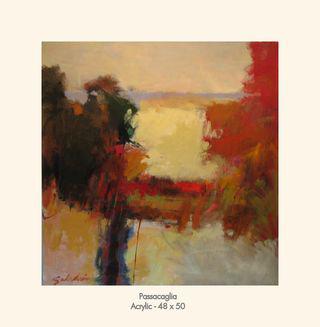 Tony uses Golden paints, typically painting on acrylic primed canvas, though he has also painted on gessoed panels he makes himself.  Here's one I find particularly playful, with a wonderful array of colors invoking both the beauty and heartbreak of spring.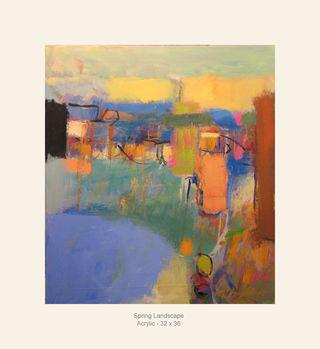 Review Tony Saladino's extensive art career and view more of his paintings on his art website at SaladinoStudio.com.  On his website Tony also offers hand made intaglio and mezzotint prints as well as giclee prints (reproductions of paintings).