Renata Bernal has been making and exhibiting abstract art since the 1950s when she was a student at the San Francisco Art Institute.  Here's one of her early pieces, which suggests a landscape in lush painterly brush strokes: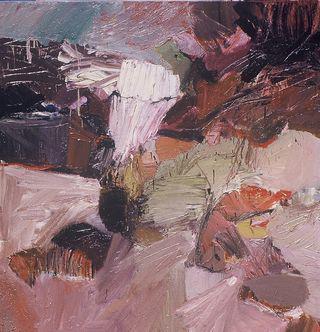 Untitled Oil #36, 5' x 6' oil on stretched canvas, by Renata Bernal
Renata's art has been exhibited in many galleries and museums over the course of her career, including  the Russian Hill Gallery and Oakland Museum in California, and the Arnot Art Museum and Roberson Museum in New York. 
By the 1970s, Renata's abstract work had evolved into a more "hard edge" style, as indicated in this acrylic airbrush painting: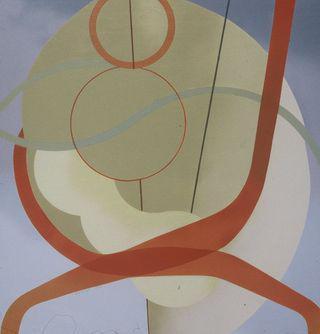 Emergence, 48" x 45 1/4" acrylic airbrush on stretched canvas by Renata Bernal
In addition to her abstract work, Renata has created portraits in pastel and charcoal as well as ink drawings.  She also writes poetry, and has taught art classes at the Roberson Museum. 
Renata says she was initially drawn to abstract expressionism but later was more interested in "a more quiet and linear mode of expression."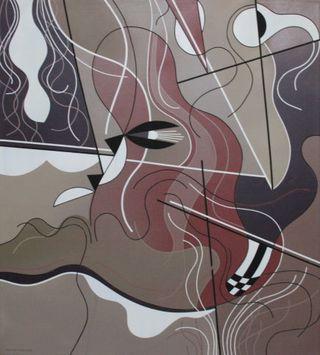 Mardi Gras, 46" x 53" acrylic airbrush on stretched canvas by Renata Bernal
To find out more about Renata Bernal and to see the vast expanse of her work, visit her art website.