Before Seattle artist Kathy Kimball turned to abstract art, she was illustrating children's books,  including "The Wonderful Counting Clock" written by Cooper Edens and produced by Simon and Schuster in 1995. These days she makes abstract paintings on canvas, often using mixed media such as collage, oil pastel, conte crayon, and acrylic paint.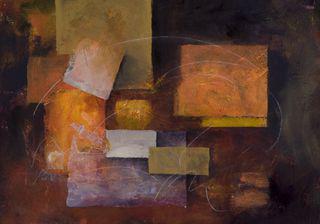 TIPPING POINT, 21" x 30" mixed media on canvas (acrylic with collage and oil pastel) by Kathy Kimball.
Kathy often combines geometric and organic forms, developing transparency, light, and texture to present the complexity of perception.  In her artist's statement, she says that "finding the balance between structure and the choice for spontaneous play is an ongoing challenge."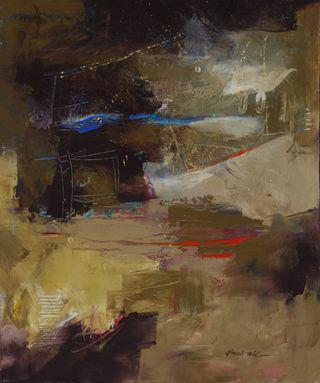 GREEN LAKE AT NIGHT, 24" x 20" acrylic on canvas by Kathy Kimball
Kathy's art has been featured in many regional and national juried exhibitions, winning the Mayor's Purchase Award for Kenmore City Hall and the People's Choice Award at the Puyallup Fair Art Show.  Check out her art website to see more paintings and read about her motivations and process.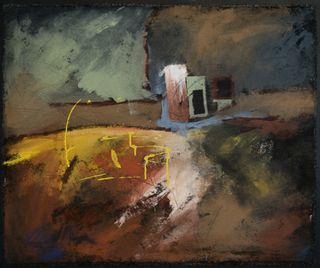 SUMMER HOUSE, 24" x 28.75" mixed media on canvas (acrylic and conte crayon painted to raw edges of the canvas) by Kathy Kimball.