The abstract paintings of New York artist Frederick Choisel have a weighty textured presence that feels almost sculptural.  Interestingly, he begins his work with a camera on the streets of New York City, abstracting from these images and translating them into oil on canvas.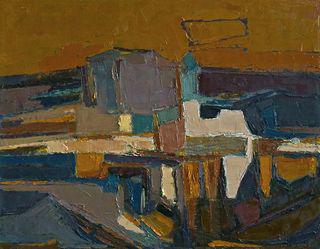 HOTEL DIEU, 30" x 24" oil on canvas by Frederick Choisel.
Frederick was born in France and received a degree in photography at the Ecole d'Etudes Cinématographiques de Paris.  Later he also studied painting at the University Paris VII.  While he began his career as a filmmaker and photographer in the San Francisco Bay area, he always retained a love of painting.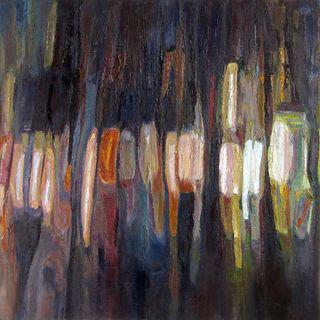 WALKING IN THE RAIN, 60" x 60" oil on canvas by Frederick Choisel.
Frederick's art has been exhibited in solo and group shows in New York, Arizona, California, and Massachusetts.  His studio is in Long Island City, NY.  In his artist's statement, Frederick says, "Each of my paintings presents its own problems and the solution comes from the every day working process, in a pull push motion. By working, I reach a point where I feel that each painting attains gravity and a life of its own."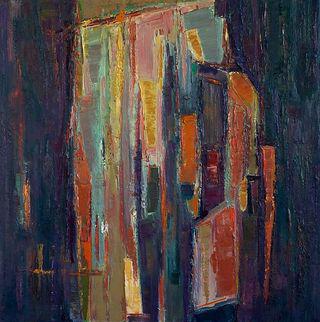 PASSAGE #1, 40" x 40" oil on canvas by Frederick Choisel.
When you visit Frederick's art website, be sure to watch his video, "Painting in New York City."  It is a fascinating exploration of his working process as well as an inspiring portrait of an artitst.  One line of his that resonates with me is, "I think to do anything good in painting you have to remove yourself from fear and the desire to do something good."  That is a truth all of us, as artists, face every time we approach the work in our studios.