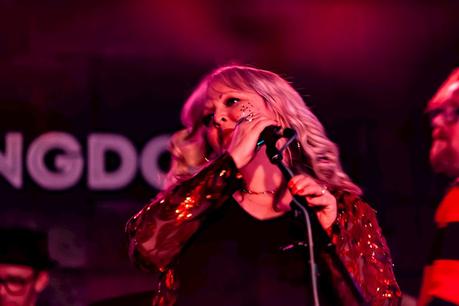 The next Tomatrax feature album comes from UK indie pop outfit Jody and the Jerms.
Their third album to date, this new collection of 12 tracks was produced, mixed and mastered by RIDE frontman Mark Gardener at his OX4 Sound Studio in Oxfordshire. Loaded with a healthy dose of melodic chrystallised indie pop that is heartfelt and honest, they present endearing jangle-pop songs that are both evocative and relatable.
"We recorded the guitars and drums with Mark Gardener at his OX4 Sound Studio almost as an afterthought following a long day of recording tracks for the'Wonder' album. We were about to call it a day, but we just kinda let rip with theguitar riff and a real nice and simple rock drum beat. But it wasn't until Jody set the song's direction with the lyrics that we know we had a really good single," says Niall Jeger.
Championed by the late Janice Long at BBC, among others, Jody and the Jermsis a collective revolving around Jody Jeger (vocals) and Niall Jeger (guitars and vocals) with other band members coming from The Anydays, who have graced the pages of NME, played with Radiohead and Supergrass, and were featured on Mark Radcliffe at BBC Radio 2.
'Wonder' follows their 'Flicker' album (2022) and debut album 'Deeper' (2020). Here, the Jerms deliver 12 jangle-pop gems, crafted with a sanguine innocence and vivid relatability. Warmly nostalgic and graced by Jody's sweet-natured vocal, the band's output radiates somewhere between The Go-Go's, Blondie, TheBangles and The Darling Buds.
Formed in Oxford in 2019, Jody and the Jerms have been writing, recording and performing their blend of melodic and uplifting indie/ alt rock ever since, having enjoyed national airtime on Radio X (UK), Sirius XM (USA) and RTVE (Spain), as well as BBC 6 Music, BBC Introducing, BBC Wales and BBC Ulster.
Jody and the Jerms' sound recalls those untouchable days indie music enjoyed in the 90s, possessing seemingly effortlessness melodies and choruses which embed themselves in your head for days.
Keep up with Jody and the Jerms
Website | Bandcamp | Facebook | Instagram | Twitter | YouTube | Soundcloud | Apple Music | Spotify | Songkick |