A few weeks ago I took a look at the latest collection from cult brand Fear of God ("God's brand", according to founder Jerry Lorenzo), known simply as Fourth Collection, as the brand does not operate on the same two collection Spring/Summer and Fall/Winter schedule as the rest of the fashion world. Even more recently, Fear of God announced an upcoming collaboration with California lifestyle clothing retailer PacSun where they would release their lower-priced diffusion line, known simply as "FOG". Lorenzo had mentioned in the past the desire to create a cheaper alternative for the high-end Fear of God that he intended to be more accessible to his teenage audience. Today, images of the pieces the collection would feature were released in a lookbook format, along with a rough number from Lorenzo about pricing. Around $40-100 for shirts and hoodies and $300 for outerwear is what we can expect from from the line, relatively affordable compared to $190-495 and $1.5k+.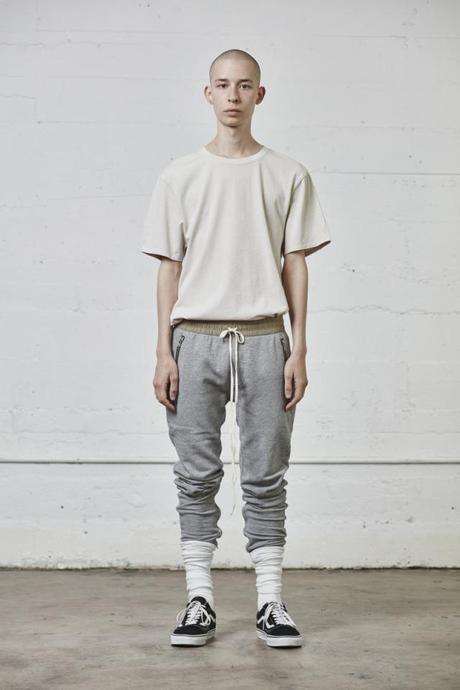 The line's lookbook mostly featured the staples Fear of God has come to be known for: basic side-split hoodies, oversized tees, lounge pants with long dangling drawstrings, bomber jackets with bunched sleeves, red checkered flannels and other wardrobe essentials. Upon glance, the collection seems nearly indistinguishable from mainline Fear of God simply from pictures, but the lower-end status is betrayed by the choice of footwear shown with the pieces. Some outfits were paired with black combat boots, indiscriminate of cost, but others found themselves with a skatewear classic: Vans Old Skools.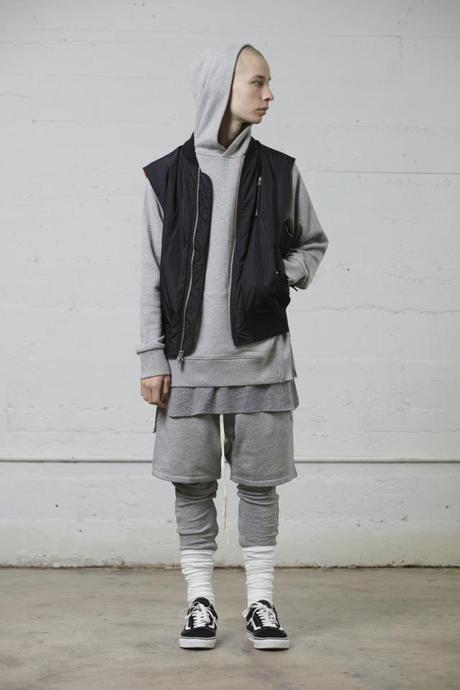 The quintessential skater shoe seems to be far from the vibe that Fear of God as a brand seems to give off, but at the same time feels coherent with the message Jerry Lorenzo delivered in the video he released with the Fourth Collection lookbook. The message was one of appreciation for the simplicity in life, told through models who performed simple actions and movements with the words "How great is our God" ringing in the background. The Old Skool is a simple shoe, but versatile, iconic, and appreciated by all. This seems to be Lorenzo's aim and reason for the diffusion line's accessible pricing; widespread appreciation. These prices open up the ability to appreciate Fear of God in everyday life to an entirely new demographic of young people. Whether or not the line will live up to this is another story, one that depends on the materials and craftsmanship. This is one of Fear of God's best touted features and we will not know how its little brother lives up to this legacy until the collection drops December 5th.