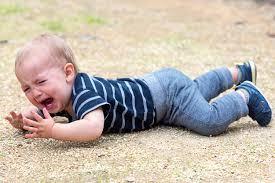 France is having a meltdown; a toddler's screaming tantrum, pounding its fists and kicking its legs. Convulsed with truly scary violence around protests against Emmanuel Macron's presidency.
I used to be contemptuous of France and its politics (here's an example). Then in 2017 they had a fit of seeming sense, electing an actually good president, with 66% of the vote no less — a landslide of proportions unheard of in America. After that, his brand-new party swept parliamentary elections too. But this revolution wasn't all it seemed.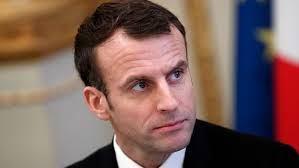 In the presidential contest's first round, Macron got only 24%, just enough to make the runoff, which he won only because the other candidate was utterly beyond the pale. (Though just such a candidate was elected in America.) Macron's new party romped because the French had lost all faith in the old ones.
Still, Macron did win with pledges of long-overdue reforms to juice France's anemic economy. (Unemployment is 9%, due in good part to an over-regulated labor market.) But the French are like St. Augustine who said, "God, make me chaste, but not yet." So France has a repetitive history of presidents rolling out reforms, followed by eruption in the streets, followed by presidential capitulation. Macron vowed this would not be his story too.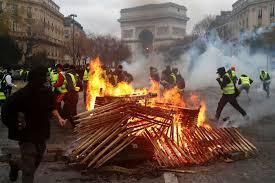 Then the streets duly erupted. The immediate issue was a fuel tax, but the deeper complaint is the idea that Macron is out-of-touch and his reforms benefit the rich. Those actually protesting may be a small minority, but most French citizens back them. Contrary to his brave vow, Macron folded on the fuel tax. However, that's seen as too little, too late, and the violence continues. On Monday he made a speech offering more concessions. It doesn't seem to be working.
Meantime in Great Britain —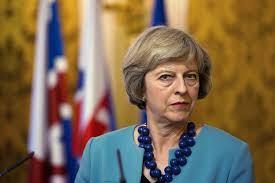 I wrote in August
recapping the Brexit picture
. Parliament was supposed to vote Tuesday on Prime Minister Theresa May's exit deal with the European Union. But she cancelled the vote because it was clear she'd lose, badly. Brexit voters in the 2016 referendum were delusional in imagining Britain could keep the benefits of the EU while freeing itself of the drawbacks. It turns out to be the reverse. The best deal May could get is clearly worse, all around, than the
status quo.
 The Europeans are unbudging. But Brexiteers, still unable to face up to the hard reality, are screaming "betrayal" at May.
How can this mess be resolved? Britain should have a new referendum question — accept the deal on offer or stay in the EU. The latter would likely win. But Brexit zealots probably won't allow such a vote. The deadline is March 29, and Britain now seems headed for crashing out of the EU without any deal — an economic nightmare. Meantime May's hold on power hangs by a thread, within her own Conservative party. While waiting to take over is the opposition Labour leader Jeremy Corbyn. A very bad man whose accession would consummate Britain's national suicide.
What do the French and British situations have in common? Citizen bloody-mindedness. Unreasonableness. Irresponsibility. Wanting what they want without regard to sense and reality.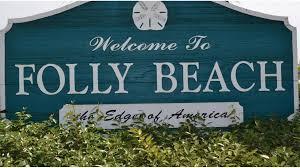 The French overwhelmingly elected a government but refuse to let it govern. The Brits still refuse to give up the utter folly of Brexit.
And what about America? Trump has jeered at Macron's poll ratings; elected with 66%, he's now fallen to an abysmal 20%, while Trump remains at 40%. Is Macron really worse than Trump?! But if the French are fickle, America has the opposite problem. Trump's steady poll numbers, in the face of his presidency's total train-wreck, bespeaks a different and worse pathology. At least the French are reacting (if wrongly) to what they see is happening. The 40% of Americans backing Trump refuse to see what's happening.
Here is the problem of democracy (which the Chinese regime smugly points to). Democracy's weakness is not politicians behaving badly, it's voters behaving badly. Politicians only march to voters' tunes. In all three countries — France, Britain, America — and, alas, many others — voters have been behaving very badly indeed.
Why? A big subject. But read this past blog post for part of the answer; a review of a book titled The Death of Expertise. In a nutshell, today's culture encourages the narcissism of thinking your opinions are as good as anyone's.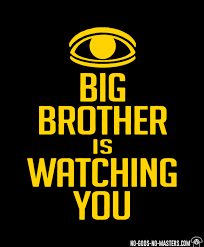 Well (sigh), democracy is still better than authoritarian regimes (like China's) with government not accountable to citizens at all.
Advertisements