ChristianNews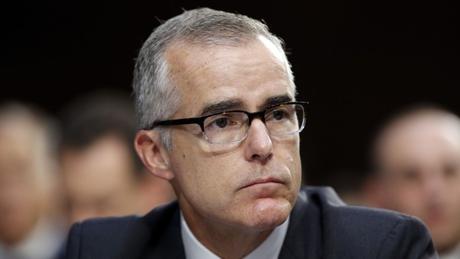 FBI Deputy Director Andrew McCabe has told FBI staff he is stepping down effective Monday.
Andrew McCabe, who was a frequent target of Donald Trump's Twitter attacks, will remain on the FBI payroll, on "terminal leave," until he is eligible to retire with full benefits in mid-March, according to MSNBC.
Via MSNBC:
McCabe has been at the center of ongoing tensions between the White House and the FBI and has reportedly been under pressure to quit from Trump, whose presidential campaign is being investigated for possible collusion with Russia.
Earlier this month, The Washington Post reported that after Trump fired FBI Director James Comey, he met with McCabe in the Oval Office and asked him whom he had voted for in the 2016 election.
Trump, the officials told The Post, also vented his anger at McCabe over hundreds of thousand dollars in donations that his wife, a Democrat, received for her failed 2015 Virginia state Senate bid from a political action committee controlled by a close friend of Hillary Clinton.
A long-time career servant, McCabe had served at the FBI since 1996 under former directors Robert Mueller and Comey.