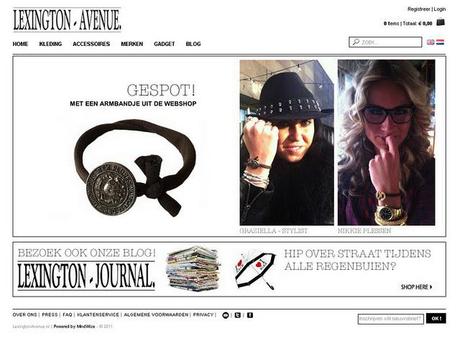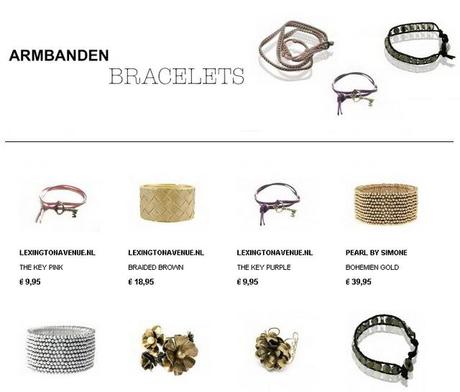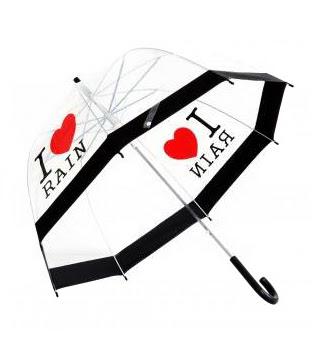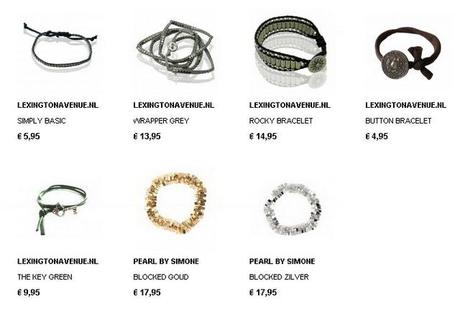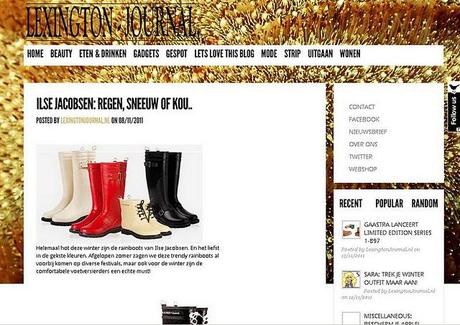 As you probably know, I have a thing for webshops where they sell jewelry. I just love all these cute bracelets on Lexingtonavenue.nl. They sell some brands like  Club Manhattan, Pearl by Simone and their own line lexingtonavenue.nl. It's not a really big webshop, but that gives it a kind of exclusive feeling. My favorite items are the Pearl by Simone bracelets, blocked silver and gold and the button bracelet of Lexingtonavenue. I just have a thing for coins. Would love to add these to my collection. I think the prices on this website are reasonable especially the Lexington line.  
They also sell this lovely 'I love Rain' umbrella, this umbrella makes every shower fun. I do hope that they will expand their bag collection, Im just very curious what they would offer more.
At last they have a blog 'Lexington Journal' where they post favorite new musthaves and gadgets. A really nice blog to follow if you want to stay up -to-date.Take a look at
here
 at their webshop, and let me know if you like it!