Pharrell's latest song, "Come Get it Bae" has joined a long tradition in modern music of making a correlation between sex and cars, or in this case, motorcycles. Good looking and fast-moving vehicles have metaphor-ed their way into some of music's greatest hits.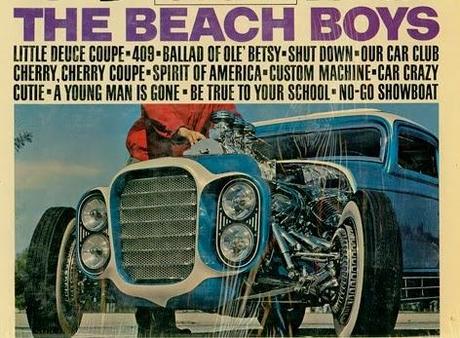 The Beach Boys wrote lots of songs about cars. And girls. And girls and cars.
"You wanna ride it, my motorcycle
You've got a license, but you got the right to
Gonna pop a wheelie, don't try too high too
Take it easy on the clutch, cause girl I like you"
Marc Bolan of T Rex was pretty forthright with mixing his automobile as pretty girl metaphors in "Bang a Gong" and "Jeepster."
"You're built like a car, you've got a hub cap diamond star halo
You're dirty sweet and you're my girl."
"Just like a car
You're pleasing to behold
I'll call you Jaguar
If I may be so bold ...
Girl I'm just a jeepster
For your love"
Prince took things a step further (as he is wont to do) with "Little Red Corvette."
"Believe it or not, I started to worry
I wondered if I had enough class
But it was Saturday night, I guess that makes it all right
And you say, "Baby, have you got enough gas?", Oh yeah
Little red corvette
Baby, you're much too fast (yes, you are)
Little red corvette
You need to find a love that's gonna last"
Music and sex and cars seem to be a winning combination. These are my favorites, but there are many others:
"Mercedes Benz" - Janis Joplin
"Drive My Car"
"Slow Ride" - Foghat
"Cars" - Gary Numan
"Pink Cadillac" - Bruce Springsteen
"Little Deuce Coupe" - Beach Boys
"Mustang Sally" - Wilson Pickett
"Drive (Who's Gonna Drive You Home?)" - The Cars
"I Can't Drive 55" - Sammy Hagar
"I'm In Love With My Car" - Queen
"I Drove All Night" - Roy Orbison
Any great songs I've left out? Let me know.
And to finish things up, this song by Rose Royce seems to say summer to me ...
"Hey, get your car washed today
Be in our band, you don't have to pay
Come on and give us a play"