It's no secret that I love Pharrell. I am a fan of not just his music, but his upbeat and thoughtful approach to art and life. But I was pleasantly surprised yet again by Pharrell when I caught the video for "Gust of Wind," featuring Daft Punk, and directed by Edgar Wright (
The World's End, Scott Pilgrim vs. the World
).
The song is one of the more engaging tracks on his album
Girl
. But the style of the video takes in the playfulness and otherworldliness of his collaborators while also transporting the song to something not just groovy but ethereal.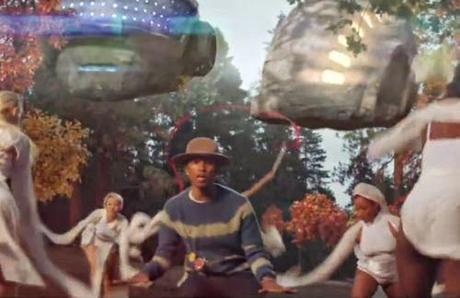 Now that's a party I want to attend.
I just love those
Zardoz
-y heads, the bright colors, the slow-motion.