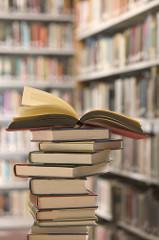 I read 62 books during the last year on a variety of topics. 
* aging--both fiction and nonfiction
* historical fiction
* memoirs
* young adult fiction
* contemporary fiction, particularly family dramas
* nonfiction, particularly neuroscience, health, and dying
I write reviews for everything at Goodreads. However, I write more extensive reviews for books about aging here. 
Many books with themes about midlife and late life did make my list of favorite reads for 2015.  
What follows is a list, organized by year of publication.  I had too much trouble ranking them because I like them all for different reasons. 

1. Berry, Wendell. The Memory of Old Jack (1974) because it's a beautiful tribute to the type of life my grandfather Webb led, but one that he couldn't articulate for himself. GR Review.  Blog Review.

2. Lehrer, Jonah. Proust Was A Neuroscientist (2007) because it's a great interdisciplinary read. GR Review.

3. Strout, Elizabeth. Olive Kitteridge (2007) because it celebrates the beauty in the ordinary. GR Review. Blog Review.



4. Blum, Debora. The Poisoner's Handbook: Murder and the Birth of Forensic Medicine in Jazz Age New York (2010) because it was the most interesting way to learn about the birth of the medical examiner profession.  GR Review.

5. Borrie, Cathie. The Long Hello: Memory, My Mother and Me

 (2010) because it shows the power of a poetic world view to reframe a difficult situation (caring for her mother who has dementia) so that it's full of miracles, intimacy and insight.

GR Review

.

Blog Review


6. Agronin, Marc. How We Age: A Doctor's Journey into the Heart of Growing Old (2011)Because he presents several case studies that show how complex and nuanced good mental health can be in late life. GR Review

. Blog Review. 

7. Ellis, Samantha. How to Be a Heroine: Or, What I Learned from Reading Too Much (2014) because it was an incredible memoir that taught me about the Iraqi Jewish community while revealing the power of novels to affect another intimately. GR Review.

8. See, Lisa. China Dolls

(2014) because See did a great deal of research but the resulting novel conveyed all that detail in an organic, engaging, humanizing way.

GR Review


9. Doidge, Norman. The Brain's Way of Healing: Remarkable Discoveries and Recoveries from the Frontiers of Neuroplasticity (2015) because this neuroscientist can explain cutting-edge clinical work in a clear manner. GR Review. Blog Review.

10. Haruf, Kent. Our Souls at Night (2015) because Haruf conveys so much complexity through a very stoic writing style.  The result is magical.  GR Review. Blog Review
What was your favorite read of 2015? 
Related:
Novels about Ripeness
Books about the Brain
Books about the Dying Process