Favorite movies that have had an impact on me - #51 - A Fish Called Wanda (1988) - John Cleese and Charles Crichton (who directed) teamed up to write this delightful caper comedy. Cleese plays barrister Archie Leach (Cary Grant's real name) who is set to defend one of the members of a gang of jewel thieves. While awaiting trial, the rest of the gang (Jamie Lee Curtis, Kevin Kline, and animal-lover Michael Palin) make Archie's life increasingly complicated as they search for the stolen diamonds. Kevin Kline won a best supporting actor Oscar for his hilarious portrayal of the moronic Otto, who thinks he is actually quite brilliant.
Otto (Kevin Kline): Don't call me stupid. 
Wanda (Jamie Lee Curtis): Oh, right! To call you stupid would be an insult to stupid people! I've known sheep that could outwit you. I've worn dresses with higher IQs. But you think you're an intellectual, don't you, ape? 
Otto: Apes don't read philosophy. 
Wanda: Yes they do, Otto. They just don't understand it.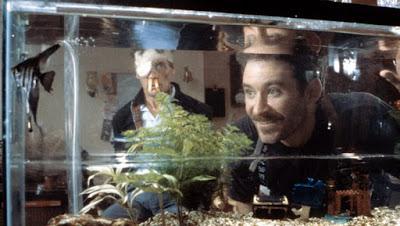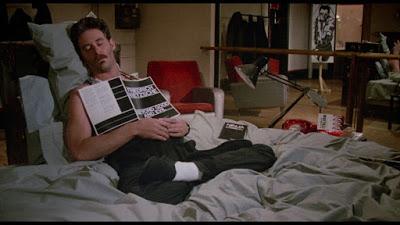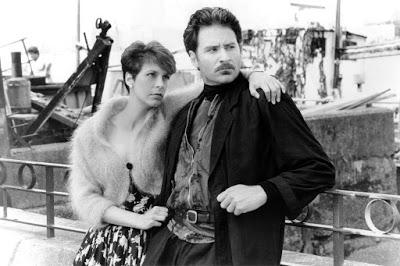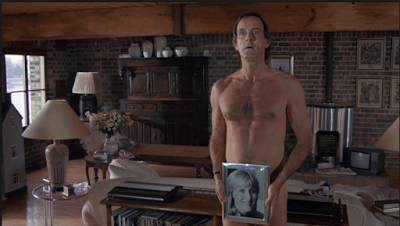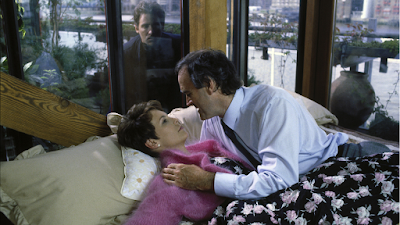 Archie (John Cleese): Your brother didn't bring you here this time, did he? 
Wanda: No. 
Archie: He's no idea? 
Wanda: He doesn't have a clue. 
Archie: What? 
Wanda: He's so dumb ... 
Archie: Really? 
Wanda: ... he thought that the Gettysburg Address was where Lincoln lived.