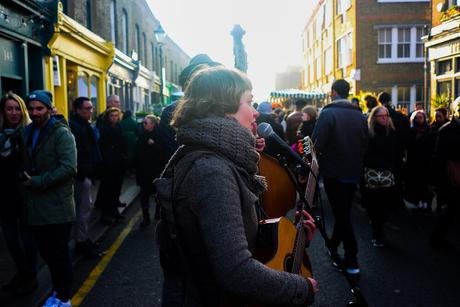 Ventipop's favorite 100 songs of 2019 is the culmination of all the best new songs I've heard and featured over the past year. It's not the same songs you'll hear on every other site's top 100 song list. Because it's my fucking favorite 100 songs...not theirs. Here are songs #40-21.
---
40.  "Anxiety" by Julia Michaels with Selena Gomez
"

I got all these thoughts, running through my mind
All the damn time and I can't seem to shut it off
I think I'm doing fine most of the time
I think that I'm alright, but I can't seem to shut it off

"
---
39. "Birthday Party" by AJR
"

I am one minute old today
And everything is going great (oh)
Thank you
For coming to my birthday party

"
---
38. "Underground" by Lindsey Stirling
"

Sometimes, being different feels a lot like being alone. But with that being said, being true to that and being true to my standards and my way of doing things in my art and my music, everything that has made me feel very different... in the end, it has made me the happiest.

"
— Lindsey Stirling
---
37. "Cold In California" by Ashe
"

Talk about the pretty parts
The ones you see on film
Happiness and skinny legs and living on a hill
Don't talk about the ugly parts, the loneliness you feel
You probably always will
'Cause it gets dark in California
I know it well, better than most, yeah
Don't mind what anybody told ya

"
---
36. "Nervous" by K. Flay
"

Get in the play, running your fingers through my hair
Don't wanna behave, how do you act when no one's there?
Feeling inside, feeling a way, it's different and it's working

"
---
35. "Pretty Bitchin'" by Miranda Lambert
"

Well, I'm a pretty hot mess
But hell, I guess
I'm pretty sure it's a family tradition
I got a pretty good time in the checkout line
With all the free press I've been gettin'
It's pretty bitchin'

"
---
34. "79 Cents (The Meow Song)" by Eilen Jewell
"

So ladies, think twice
If Uncle Sams seems nice
You say he doesn't mean it now
But Mr. Status Quo
Oh, don't you know
He's grabbing us right in the "meow"

"
---
33. "All Around The Kitchen" by Dan Zanes
---
32. "Chlorine (Mexico City)" by Twenty One Pilots
"

Lovin' what I'm tastin'
Venom on my tongue
Dependant at times
Poisonous vibration

"
---
31. "Reasons I Drink" by Alanis Morissette
"

These are the reasons I drink
The reasons I tell everybody I'm fine even though I am not
These are the reasons I overdo it
I have been working since I can remember, since I was single digits

"
---
30. "Don't Pretend" by The Wild Reeds
"

I never pushed the limits
I lived inside them and minded
Didn't dare ask questions
Never swim in the deep end
I was afraid to try
Now I feel like a bad kid
'Cause no one deserves this
So I'll just sit here quietly
With my hands folded

"
---
29. "Nobody Wants To Hear Songs Anymore" by Ben Abraham
"

I prayed to God that the angel of music
Would come down and give me a song
That the words would be true and say something so new
That the world would start singing along
And I was surprised when the angel replied
With a note that he stuck to my door
That said "nobody wants to hear songs anymore"

"
---
28. "The Saint of Lost Causes" by Justin Townes Earle
"

How many encounters do you ever have
But again, how many wolves you ever seen?
You got about as much chance of seeing one of them
As you do running into me

"
---
27. "It's Torn" by Leonard Cohen
"

I see you in windows that open so wide
There's nothing beyond them and no one inside
You kick off your sandals and shake out your hair
The salt on your shoulders like sparks in the air
There's silt on your ankles and sand on your feet
The river too shallow, the ocean too deep
You smile at your suffering, the sweetest reprieve
Why did you leave us? Why did you leave?

"
---
26. "At Least I Look Cool" by Sasha Sloan
"

But at least I look cool
At some house in Malibu
Taking pictures by the pool
Doing things I never do
But at least I look cool
Oh God, I think I might throw up
Don't even know what's in my cup
And I'll admit, this kinda sucks

"
---
25. "Bad Idea!" by girl in red
"

You put your hands under my shirt
Undid my bra and said these words
"Darling, you're so pretty, it hurts"
You pushed me up against my wall
Threw my clothes down on the floor
"Darling, are you ready for more?"
It was a bad idea
Calling you up
Was such a bad idea
I'm totally fucked

"
---
24. "Old LP" by That Dog
"

If I get lonesome
I can hear you crystal clear
If I listen close enough
It's like a whisper in my ear
Like a whisper in my ear

"
---
23. "Hurt Nobody" by Oh Pep!
"

I woke
Heart thumping
Cause I wanted to be something
And when I followed reason
Then it turned out to be nothing

"
---
22. "School of Design" by Tiny Ruins
"

Moving through the halls
There was fresh paint wet on the walls
Everything was white and all the clocks were
Well designed, all ticking in time, and
I was struck by a feeling
It's hard to describe
The urge to bust through the ceiling
Raise glass to the sky

"
---
21. "Norman Fucking Rockwell" by Lana Del Rey
"

Goddamn, man child
You act like a kid even though you stand six foot two
Self-loathing poet, resident Laurel Canyon, know-it-all
You talk to the walls when the party gets bored of you
But I don't get bored, I just see you through
Why wait for the best when I could have you?

"
---
#60-41
#20-1
---