I really like Father's Day. I like honoring my husband for the wonderful father he is. I like calling my Dad to remind him that I'm still his little girl (which I now totally get since mine will always be my babies), and I like feeding my father-in-law steak until he passes out on the couch. Because if anyone deserves a nap, it's that man.
I also like (trying) to let my husband sleep in. We both know this is impossible because we live in a very small house with three very loud children. But I try. Punkin and I hung banners she made for Daddy and Peepa over the fireplace, I made sure everything was clean and sparkling for the morning, and I got up early to start the cooking frenzy that is Father's Day. I made a 3-course meal for 8 people, breakfast for the Nerd, and – once the littles reminded me that they hadn't eaten – breakfast for the kids.
We did the church thing, the eating thing, the napping Dads thing, and then the gift thing.
And this is where it gets ugly.
Let's not forget that last year, Daddy's boundless love was praised through word and art, and mine? Mine was hallmarked by how I like wearing sweatpants.
This year was no different. Punkin always makes little projects for Mother's Day and Father's Day. Here's mine from this year: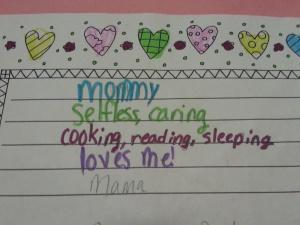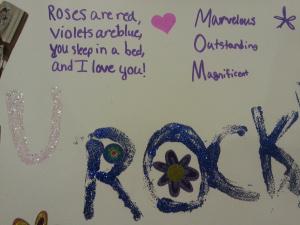 I like sleeping. Super.
Here is the Nerd's: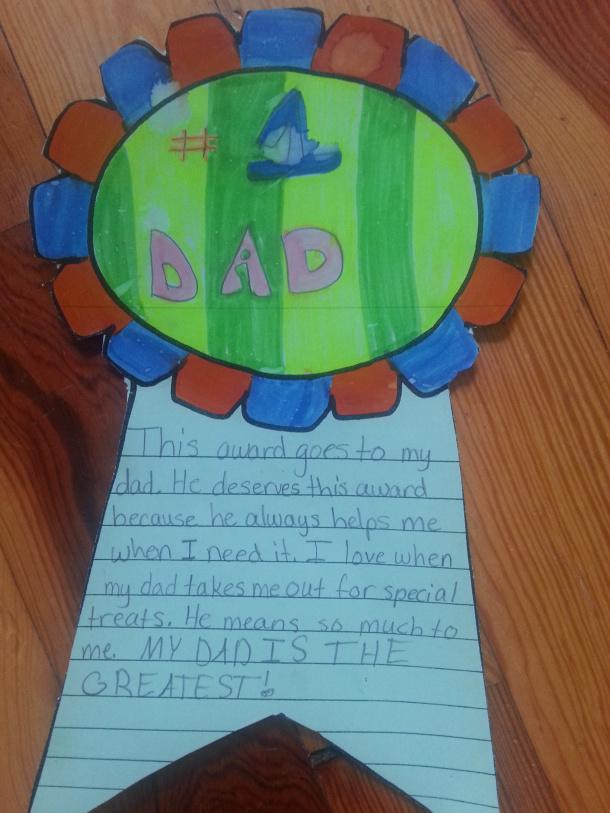 Her Dad is the greatest! He probably even cooks and cleans and takes Goo to every single hospital appointment since Mommy is so busy sleeping! Yay Daddy!
I'm not bitter.