Farmer's Choice are an online butchers, green grocers and deli that deliver completely free range, British meats and produce to homes across the UK.  As a guest author on their page this month I am presenting several easy and delicious recipes to serve up for or with Dad on Father's Day which is this Sunday!  (Isn't the year going by quickly!)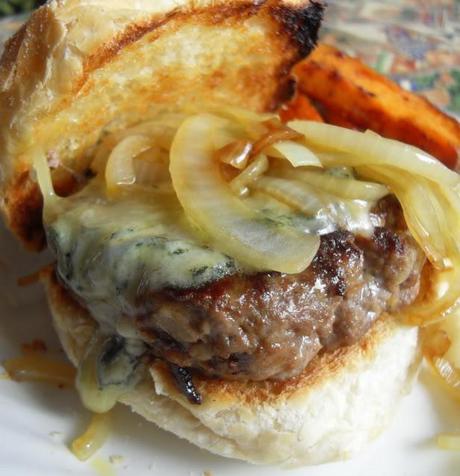 First up, delicious Steak Burgers with Stilton and Ale.  What man doesn't appreciate a tasty burger?  And just look at those fried onions and that lovely cheese melting into and gilding that juicy burger.  This one had "Dad" written all over it!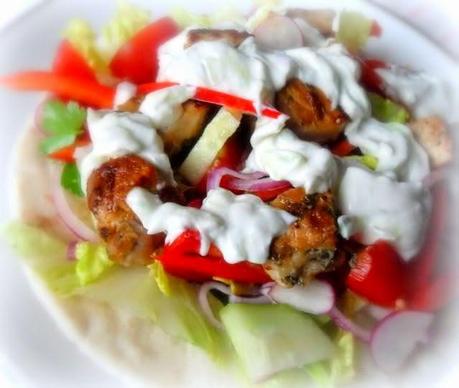 Deliciously different Souvlaki in Pita!  The Greek Equivalent of the Kebab!  Tender pork or lamb, marinated and then grilled and served on a tasty pita bread with salad fixings and a delicious garlicky sauce.   Man heaven!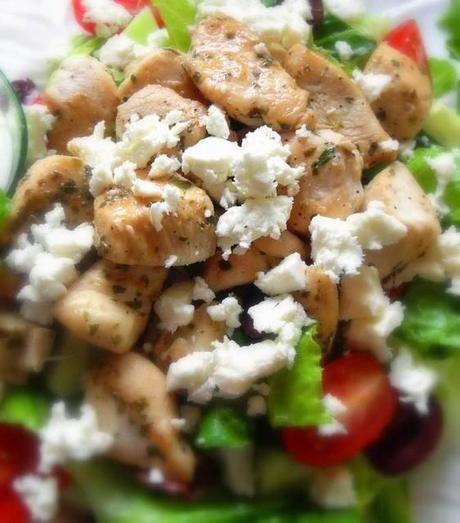 Finally for the man who is watching his waistline somewhat, but still wanting something delicious, a fabulous Herb Grilled Chicken Salad!  With a side of baked potato, this would go down a real treat.  Even the Toddster doesn't mind feasting on salad when it comes packaged up like this!  It's a very "man" friendly salad!  


Not only will you find these and other recipes on the 

Farmer's Choice site

, but you will also be able to purchase a quantity of the ingredients 

necessary to  prepare all of the recipes you will find there.   All the convenience of online grocery shopping with the added pleasure of supporting your local farmers.  Quality ingredients at a good price, British sourced and home grown.  You can't get much better than that!