Via AOL: A 33-year-old Oklahoma man has been charged with killing his stepfather by giving him an "atomic wedgie," that caused the victim to suffocate on his own underwear.
Brad Lee Davis was charged with murder in the death of 58-year-old Denver St. Clair in a drunken family fight at a residence just east of Oklahoma City, the Pottawatomie County Sheriff's Office said in an arrest affidavit obtained on Wednesday.
Police arrested Davis on Tuesday. The affidavit said he "grabbed St. Clair's underwear and gave him an 'atomic wedgie.' Davis allegedly pulled the elastic waistband of St. Clair's underwear over his head and around his neck."
Oklahoma Medical Examiner spokeswoman Amy Elliott said the cause of death was asphyxiation and blunt force trauma.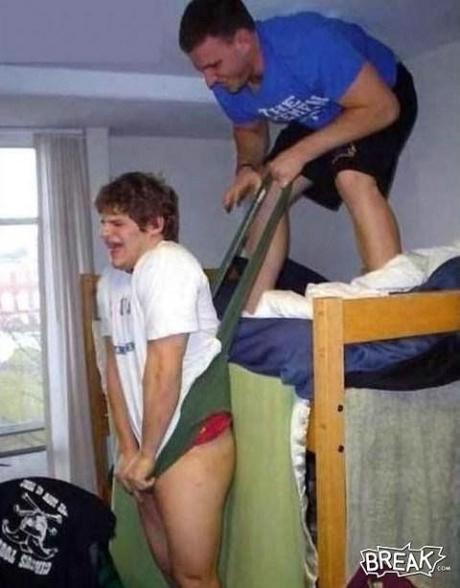 Second time today I've said ouch.  First it was Kris Humphries getting gigged on by Blake Griffin but I have to say this is worse.  How do you kill your dad by giving him an atomic wedgie?  I don't care how much cheap $5 whiskey I've drank, I'm not trying to kill someone with their own underwear.  Just seems a bit much, doesn't it?  I mean, I get it, go big or go home, but at some point, don't you want to just sit back on the couch and talk about cattle and horses and what chicks you used to bone?  Real head scratcher here.  Not even sure how I should feel about it.