I was recently introduced to FashionistA cosmetics a few weeks ago. I have 2 eye shadows, 2 blushes, 4 bronzers, eyebrow kit and mascara. I'm so impressed with how expensive and high end it feels for a very affordable price! The packaging is very classy with an expensive high end feel. They do customisable palettes so you can choose what you want in your palette, you just buy the single bronzers/eye shadows/blushes and they pop out and you can place them in the palette which is so handy if you're on the go, you can have your favorite eye shadow, blush, and bronzer in one place. This will be super handy when I'm traveling abroad by plane! It's so compact and sleek and it looks very glamorous. There's a large mirror inside the lid so you can literally touch up your make up on the go :)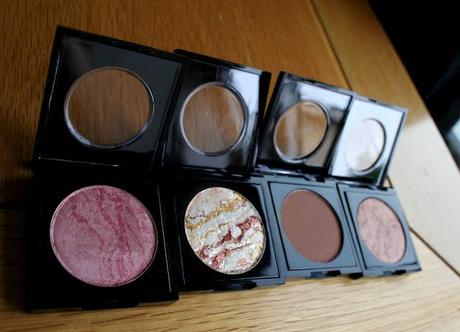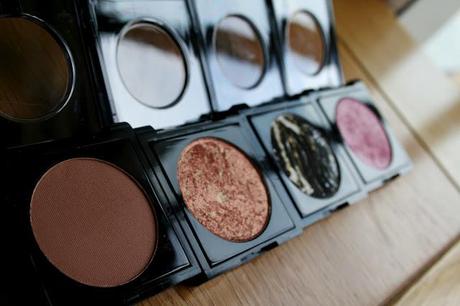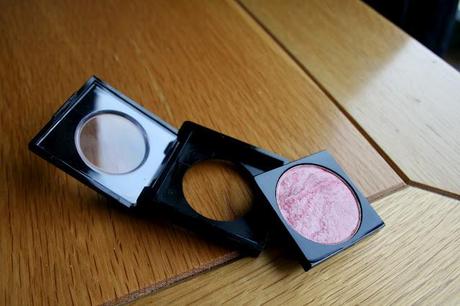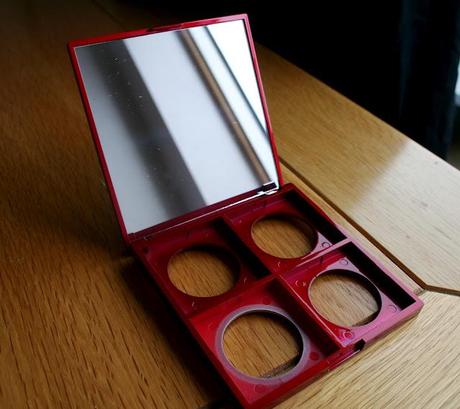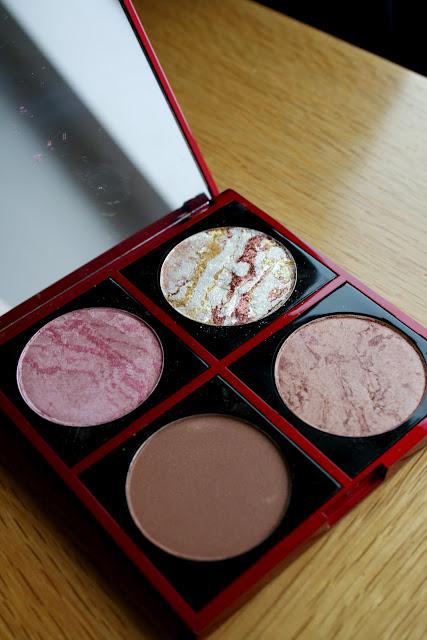 Swatches of products in this review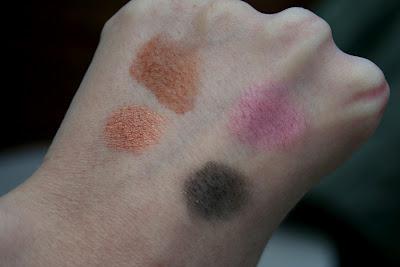 Paris Matte Bronzer
Milan Blush
Dubai  Mono Bronzer
Fashion House Eye Shadow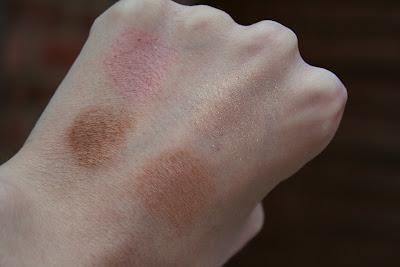 New York Mono Blush
Stylish Eye Shadow
Tokyo Matte Bronzer
Rome Mono Bronzer
Merged Mono Eye shadows* "Create show-stopping eyes with six brand new high-octane, on-trend shades from FashionistA. The silky smooth texture and multi-tonal, glittering finish make these ideal for mixing and blending with other shades in your Custom Palette. What's more, the innovative formula means you can apply them wet to create a creamy eyeshadow or an intense eyeliner for a multitude of looks." I absolutely love these eye shadows! They create a really nice look. The merged colours create an eye look with different tones.  The two eye shadows I have are in 'Stylish' & 'Fashion House'. Fashion House creates a gorgeous black smoky color with a gorgeous shimmery tone. Stylish is a really pretty gold/bronze color. I blended both fashion house and stylish together for a smokey look. These eye shadows are brilliant and apply and blend really well. I will definitely be purchasing more colours!!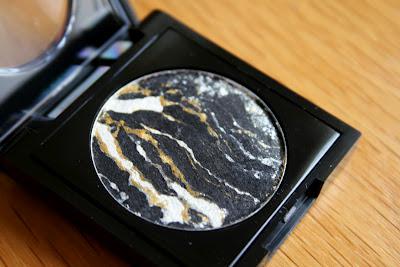 'Fashion House'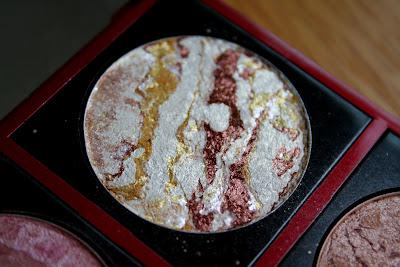 'Stylish'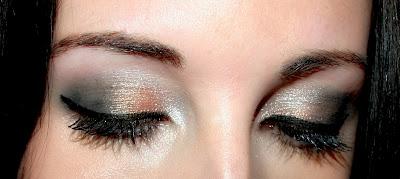 'Fashion House' & 'Stylish' blended together.
You can buy these eye shadows in selected Superdrug stores for £4 each Mono Blushes & bronzers* "Highlight your complexion and be a Bronzed Goddess with a sexy golden glow. Create naturally flushed cheeks with a pretty and radiant finish"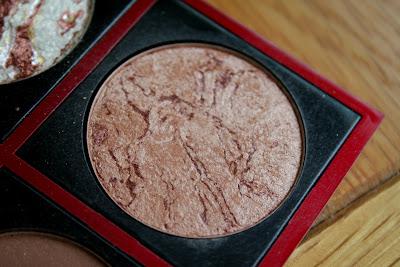 'Rome'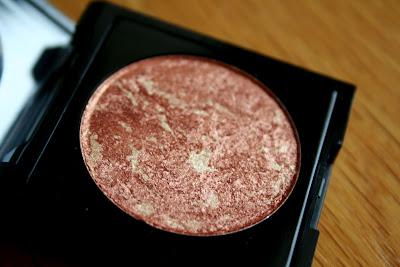 'Dubai'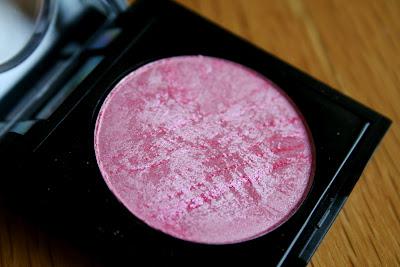 'Milan'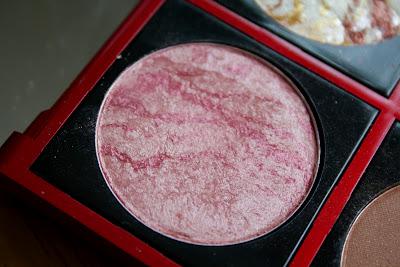 'Rome'
I'm so impressed by these mono blushes and bronzers, My skin looks glowing after I've applied the blush and bronzer. These work great for a night look. I apply bronzer first and I apply it to my cheeks and bring it round the temples onto the forehead and down my nose for a natural looking bronzed look, don't forget to add a bit of bronzer to your chin. If I do not want the bronzed look, I apply a bit of blush to the apples of my cheeks and it really does look amazing!
I have the mono blushes in colours 'New York' & 'Milan 'and I have the mono bronzers in colours 'Dubai' & 'Rome' as you can see, they are named after the fashion capitals round the world! Such a great idea! Dubai is a gold/bronze color compared to Rome which is more of a browny bronzer color.
Milan & New York are very similar in color but Milan is a slightly darker pink where as New York is a lighter pink color.
£4 from selected Superdrug stores
Matte bronzers*
"Contour for a defined face shape or blend for a natural-looking touch of warmth"
For a natural looking bronzed look I use the matte bronzers. These are matte with no shimmery/high lighting tones. Again, I apply it on my cheek bones, around the temples and across my forehead and down my nose, don't forget the chin. Both the Mono & matte bronzers are highly pigmented so you don't need a lot on your brush. I love these matte bronzers, I usually use these for my day make up and if I'm going out in the evening I use the mono bronzers/blush.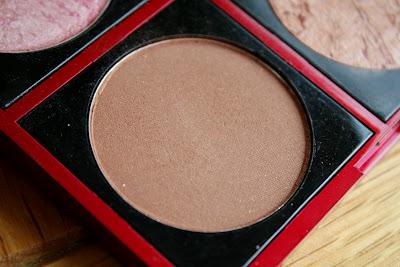 'Tokyo'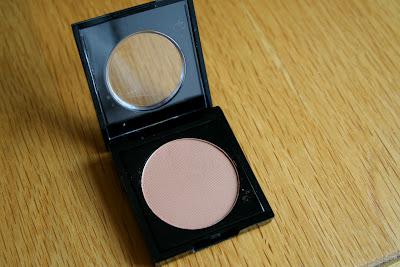 'Paris'
I have the matte bronzers in colours 'Paris' & 'Tokyo' when you look at both of them, they look very similar in color but when you're wearing them you can tell the difference. 'Tokyo is a darker color compared to Paris, it depends on how bronzed you want to look.
£4 from selected Superdrug stores
The Double Collection Mascara*
"Define your eyes and create super exaggerated sweeping lashes that will be sure to leave an impact with The Double Collection Mascara.
Innovatively designed with two steps to condition whilst building thicker and longer lashes, this 2-in-1 mascara treats delicate lashes with a fortifying serum to ensure healthy lashes whilst creating a soft and sexy finish. Say goodbye to dry, flaky spider lashes and hello to a sleeker and fuller, fluttering effect, minus the clumping."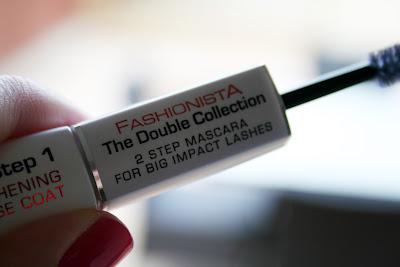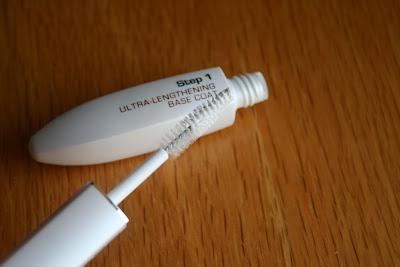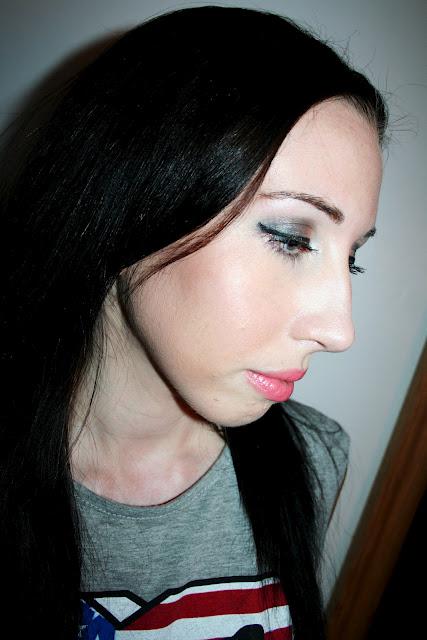 I LOVE this mascara!! It creates gorgeous long lashes without the clumps! First you apply the white side, the serum to keep your lashes healthy, wait a few seconds for it to dry then apply the mascara ensuring you cover all the white bits! The end result? Amazing eye catching lashes :)
The Double Collection Mascara- £8 Selected Superdrug stores
Style brows kit*
"
Embrace this season's focus on super groomed brows with FashionistA's latest make-up must-have, the NEW StyleBrows Kit. Whether full and dishevelled or neat and defined, this ultimate brow kit will be all you need to create your preened look. Fully equipped with two brow powders in a cool and warm tone so you can custom blend for a bespoke finish, this handy palette also comes with a mini tweezers and a double ended brush so you can create the perfect shape, with ease. The special blend wax and highlighting powder will ensure a long-lasting look to frame your eyes, beautifully."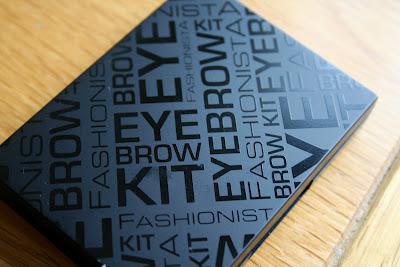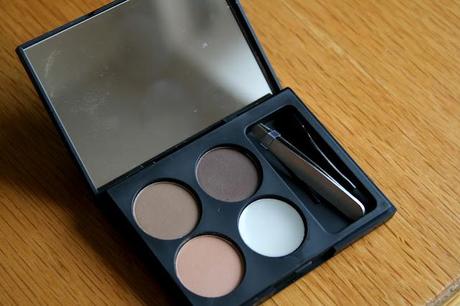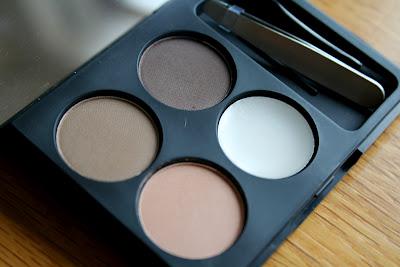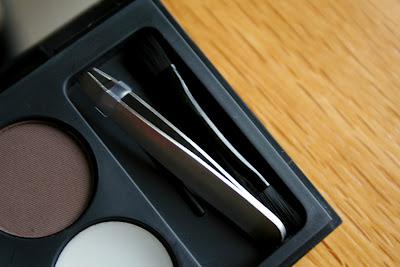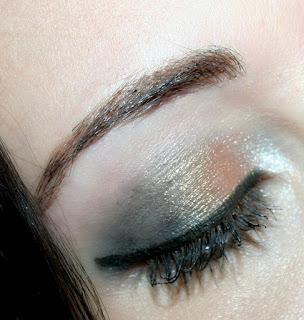 I spend  a lot of time making sure my eyebrows are neat and tidy. I love this eye brow kit, I love defined brows, it really frames the eyes. This brow kit is perfect and even comes with gel to keep your brows in place. I love that it includes small tweezers, a complete kit to keep your eyebrows looking perfect. Just choose the shade and blend the color into the brow using the small brush, you can create full defined brows or small and neat brows, depending on the type of person you are. I've been using it for a few weeks now and I'm very impressed, I take it everywhere with me.
£7 selected Superdrug stores
I can't wait to go into superdrug and see what else FashionistA have to offer. I will definitely be trying out some lipsticks :)
You can check out the website http://fashionistacosmetics.com/
You can also check them out on Twitter & Facebook for the latest updates & news from FashionistA
https://twitter.com/FashionistA_SIL
http://www.facebook.com/Fashionistacosmetics