It's fashion week in L.A.! While L.A. is not a fashion designing capitol of the world, we are home to where most designers dream to see their work in action–on Hollywood's most glamorous red carpets! Los Angeles also prides itself on a unique style aesthetic that does not have to revolve around seasons, because let's face it, we barely see any changes as seasons come and go other than in our fashion statements. So essentially it is not the seasons that make the fashion, but the fashions that make the season! Fashion to L.A. is the product, not the design; it is the image, not the creation; and it is a hobby, not a lifestyle. As someone who dedicates a lot of time to fashion journalism and researching trends, I look to other cities like New York and Milan to break the barriers and get creative, and I then implement those over the top ideas into my Los Angeles lifestyle based wardrobe.
The week has much less catwalk shows than other fashion weeks. Instead, LAFW is a series of market meetings with buyers and editors, galas and social events, and smaller more personal presentations as opposed to grand shows. Being such a large city with so much to offer, the presentations and runway shows are hosted at production studios, nightclubs, private venues and theaters to give a different vibe than say the tents we are so used to hearing about in N.Y.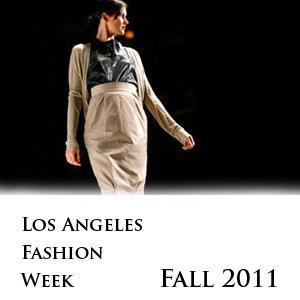 While I am not attending any LAFW events (at least not yet- still crossing my fingers I can get into the Simply Stylist seminar), there is another fashion related event currently taking place in Los Angeles that I have been dying to check out! Dream team, Kate and Laura Mulleavy of Rodarte currently have an exhibition of their finest fashion and costume designs at MOCA (Museum of Contemporary Art). I appreciate this label so very much because of how fashion forward it has become in a matter of only six years- yes, its true, Rodarte was only established in 2005, and since then has won the CFDA Womenswear Designer of the year and multiple other awards. My plan is to go to the exhibit this weekend, so stay tuned for a post on that

LAFW hits at the end of A/W 2011 show season and it has been quite an amazing one! Check out some of my favorite looks from my favorite collections from the major fashion capitols. Fall 2011 will definitely be filled with a lot of fun fashion!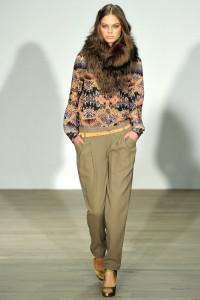 Matthew Williamson- London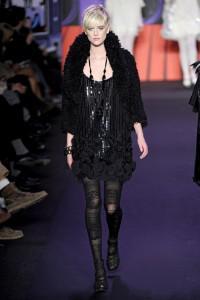 Anna Sui- New York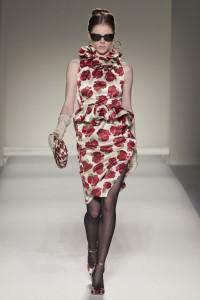 Moschino- Milan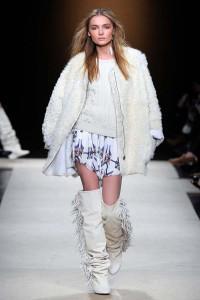 Isabel Marant- Paris