Karl Lagerfeld once said that "fashion and music are the same, because music expresses its period too".
Have you ever wondered how music influences the way people dress? Did you realize how easy it is to recognize what kind of music people listen to just by looking at their clothes?
This is because music, as many other things, affects and impacts our lives, mind and world view. Moreover, it was found that the rate at which listeners respond to a particular fashion depends on how much a music genre is promoted through mass media. It's not hard for us to acknowledge the great influence music has on the ways in which people choose their clothes. Through the introduction of musical videos it became easier for people to relate to the singers and to identify with a certain type of fashion. Artists used to dress in a way that was a translation of their craft in fashion and their fans copied the trends they launched, even if they did it unconsciously. This is the reason why we see, for example, teenagers in the streets wearing leather jackets, leather pants or black jeans and boots that are similar to those worn by their pop idols. Or why we see kids with loose clothes, hip hop caps, riding a skateboard. However, today, the exchange of fashions goes both ways: it's not only the artists who influence the (street) trends, but it's also the street trends that influence artists.
One thing is certain: Music influences people and designers take advantage of this by creating clothes in concordance with different music genres. Let's take a look at a few examples of how, throughout time, music determined revolutions in fashion.
Glam rock
Glam Rock fashion became famous in the United Kingdom in the 1960 from bands like Led Zeppelin. During the 1970s, artists started to add eccentricity to their stage outfits, giving birth to the trend of wearing skinny clothes and face make-up on stage. The American band KISS is representative for this music genre; and designers launched many collections of clothes resembling their stage outfits.
Punk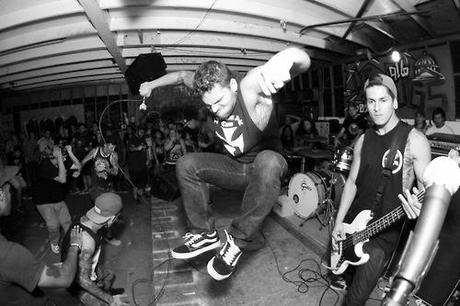 Punk fans also express their attitude through clothing. From a sartorial point of view, punk culture is usually associated with motorcycle jackets, shiny blouses, ripped t-shirts or jeans, leather vests, accessories with metal spikes and over the top hairstyles. Punk fashion combines both rebellion and individualism and for this reason they literally wear what they want, making
mismatches
and things that go against the grain the rule.
Here are some examples of clothing that are a must in a punk's wardrobe:
Skinny or cargo jeans
Black leather jackets or denim vests
Studded or spiked clothing and bracelets
Tartan, camouflage, animal print and blood stains.
Ripped clothing held together with safety pins
Band t-shirts
Punk band patches
Spiky hair, Mohawks or dyed hair
Leather (or artificial leather) jackets with band patches, safety pins, or painted-on details such as an anarchy symbol
Bondage pants, or pants with added embellishments such as zippers going up the back of the legs, chains, metal rings, or other add-ons
Hip Hop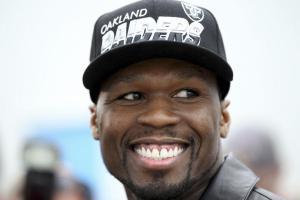 Also known as the urban fashion, the hip hop subculture originated in big American cities such as New York City, Los Angeles, Chicago, etc., from the African-American youth. During the 1980s, hip hop fans wore clothing items such as brightly colored name-brand tracksuits, sheepskin and leather bomber jackets. They also wore sneakers and accessories like large eyeglasses, bucket hats, nameplates, name belts, and gold jewelry.
Hip hop and urban style are all about oversized clothes that have an immediate impact, as for the members of these subcultures, in order to be noticed, you need to be bold in a striking way.
Starting with the 1990s, many hip hop artists felt the need to start their own labels and clothing lines. From this we should mention 50 Cent with G-Unit Clothing, Lil Wayne with Trukfit, Jay-Z, with Rocawear, Eminem with Shady Limited, and others.
Country
Have you ever seen how singers of country music dress in their musical videos? They never miss the cowboy hats and boots, jeans, t-shirts or shirts with rolled up sleeves and the guitar. This is usually the iconic image of a country music singer and we see it, for example, by looking at idols such as Alan Jackson, Brad Paisley, Kenny Chesney, etc.
As a music genre, country originated in Southern United States in the 1920s from American folk music and Western music. It usually consists of ballads and dance tunes with generally simple forms and harmonies accompanied by string instruments such as banjos, electric and acoustic guitars, fiddles, and harmonicas, which express a unique American spirit. Therefore, the clothes worn by country singers are all based on items you would see on people who work on farms or in other classic "American" settings.
In the end, we leave you to consider another idea. Just like fashion, music is a great deal about attitude. We are big believers that music can make a difference in the world and in your own personal life just as fashion does. What do you think?
Fraquoh and Franchomme
Further reading:
Connecting fashion and music
Music and the mind
P.S. What music do you listen do? Does it influence your style? In which way? Share your thoughts in the comments below! For more articles on style, fashion tips and cultural insights, you can subscribe to Attire Club via e-mail or follow us on Facebook or Twitter!