Photo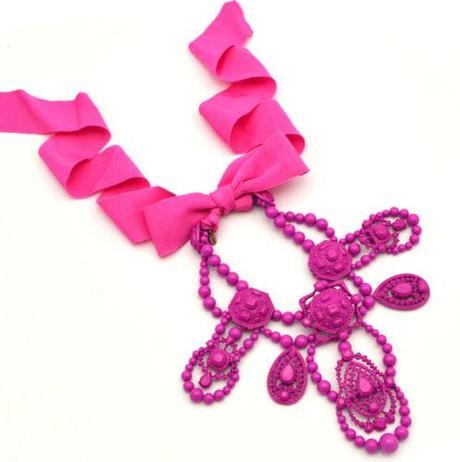 Fashion Industry Waste.
There are many high street retailers that claim to be conscious of the environment, especially in the fashion sector because the industry is known for its waste. But every day i learn a little more about how its all just a big marketing ploy. In fact underneath it all, the fashion & retail industry are not interested in saving the environment at all.
Today a certain store who will remain un-named, wouldn't sell me a necklace because it was part of a limited edition range that was now finished, and they were no longer allowed to sell the products even though they clearly had some in stock. I really wanted the item and was still willing to pay the full price, but i was told that it would be sent back to the manufacturer, and no doubt destroyed.
How is that environmentally friendly? if you produce a product, isnt it better to sell it to paying customers and reduce waste while generating cash for yourself?
The weird thing is; this is not the first time the same retailer has surprised me with its wastage. In the past I have found items with the tiniest holes, or missing a button or  rhinestone & asked for a small reduction to compensate - especially if its the last item in stock. But its always a case of; there is a spare button in the interior or no we wont sell it we will just send it back to the manufacturer. It may seem small, but if you add up all of the "damaged" goods that a large store will gather in a week, it sure mounts up. 
Its the same with exchanges. If you buy something but want to exchange it for exactly the same item because lets say; the zip was a bit sticky or the button is loose, why waste the paper and energy putting it through the cash register, is it not easier, cost effective and more efficient to simply exchange the goods like for like & fuss free?
Im noticing that it is spreading too, most of the high street seem to operate like this now, but when i was younger i remember there being discounts on damaged or end of the line goods… with our ever growing environmental & cost consciousness, why is the retail industry digging its heals in? 
luckily i can usually find the item i want on ebay or elsewhere if its no longer in stock, but i do wonder if its in fact the same staff who refuse to sell to me in store, that are not bagging the items and making a tiny profit online…??? something to think about…
xoxo LLM