There are all kinds of occasions when celebrities walk the red carpet like movie premiers, award ceremonies, and charity events. Recently, during July 24-27, one of the huge annual events took place: Comic-Con San Diego. It is a celebration of the art of comics and all things associated with the characters and stories.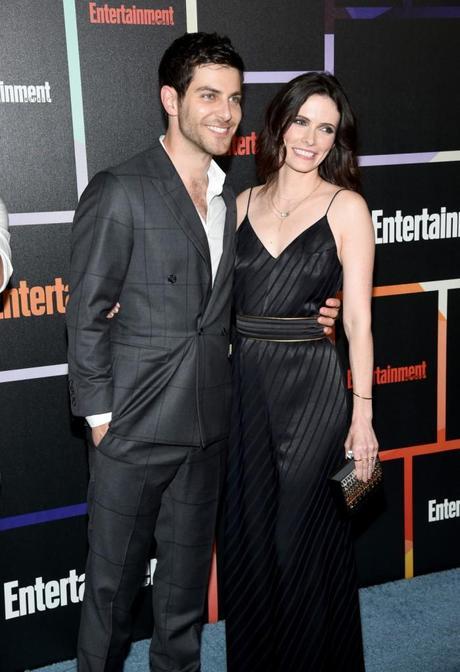 This year at Comic-Con there were some very stylish looks to grace the red carpet. First off are two of the stars from the popular TV series Grimm: David Giuntoli and Bitsie Tulloch. David is sporting a charcoal grey, double breasted window pane plaid suit with an open-neck white button-down that is sharp, but still understated. Bitsie looks elegant in her spaghetti strap evening gown with the gold accents and the diagonal stripe for interest.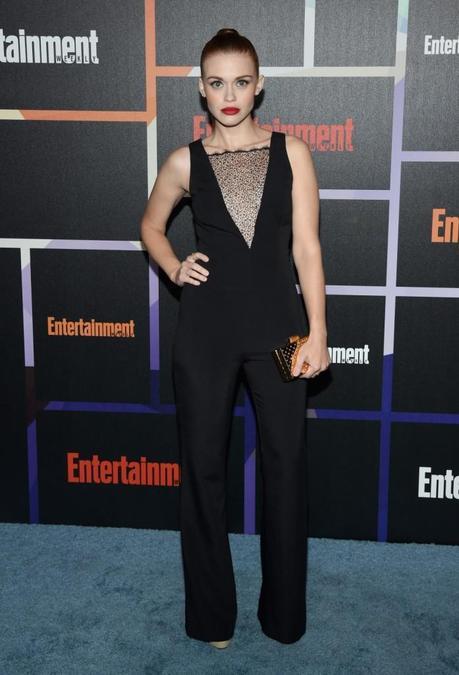 Next, is actress Holland Roden from the TV series Teen Wolf. Holland is rocking one of the hot trends of this season: Jumpsuits. Her slim figure is perfect for the cut of the black fabric jumpsuit and the contrasting chest panel gives the illusion of a plunging neckline, without the fuss. Her sleek hairstyle and her golden metallic clutch just add the perfect accents Holland's look.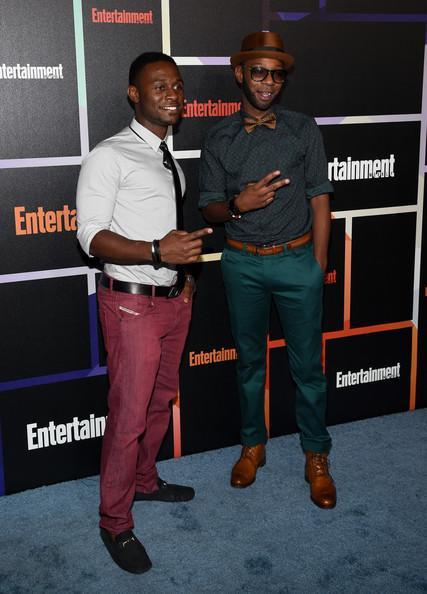 Last, but not least, was actor and playwright Nelson Ellis arriving at Comic-Con San Diego. Nelson and his friend are all about color. Two trending colors this season are green and wine. Nelson's green patterned button-down is paired with a deep teal green pair of trousers and he uses brown as an accent color in his fedora, bow tie, belt, and shoes. His friend's wine colored pants is a bold choice and is set off by the crisp white shirt with black accessories of his tie and loafers.