"Let me start off with a complaint about my mom and those fashion moments. Everyone knows that when you are a kid, it is mummy's duty to dress you up and make sure you are on point. I did not like it when my mom bought me clothes in my teenage years. I felt like she deliberately would choose the wrong color, wrong size and definitely long lengths.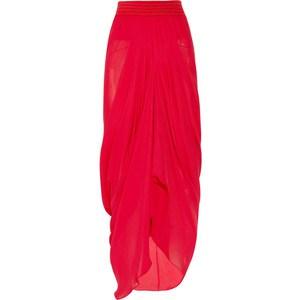 I am older now, and I wish, just wish I had a fraction of those clothes…meehn! Those are trending now. Say maxi dresses, I swear 5 years back, I could not manage to walk with that, least being seen in one. Now, I see celebrities, fashion houses and designers encouraging the maxi fever.
Animal print… (Let me take this chance to apologize to my mom about some animal print dress that I gave out to a relative as revenge. Sorry Mom). Animal prints – whether zebra, kangaroo, leopard or cow prints – are simply the best (not sure about the cow print though). They bring out the jungle fever and edgy look that make one pop out.
Let me talk about lace… (swallows bitter lump of saliva). All I knew was that lace was my grandma's kind of thing and it was too not cool. I remember seeing old photos of her in lace skirts, lace dresses and I could almost swear I saw her with some lace shoes too. So basically, when my mom bought me any lacey item I would link it with my grandma. If only I knew. Now I love all things lacy and I think a woman in lace is a total eye candy in the fashion world.
Lastly, African print… Kitenge. (sigh) Before you point fingers at me for being a senseless adolescent, this was a common one. We all had those family occasions where all moms got one fabric and designed similar outfits for every member of the family. It almost looked that we had an In-house Kitenge fashion show or something of that nature. I thought that was so not cool, but I kid you not, lately, African print is the ish… for lack of a better expression.
I am not sure what kind of mom I will be and what I will make my child wear, but they will probably thank me later.
P.S: My Mom once wore a yellow top and blue skirt and I did not want to walk beside her. Now I know it is called color blocking.
So much for the Fashion 101 lessons from Mum that I am beginning to catch up with; Fashion never dies. There are never rules to fashions and if there are rules the beauty is breaking them and making new ones."
I should brag about my collection that is still intact and that I can almost still fit in them (including those Cinderella dresses). Feel free to narrate them at the comments section. (Makes good of memories now that we are celebrating [email protected]).
That, ladies and gentlemen is Belynda for you bringing to memory our own fashion dramas with our mamas. She is a blogger and a serious party-holic, a fashionista and a cool friend as well. Check out her blog here.
Here is a video that should help reinforce all those memories…