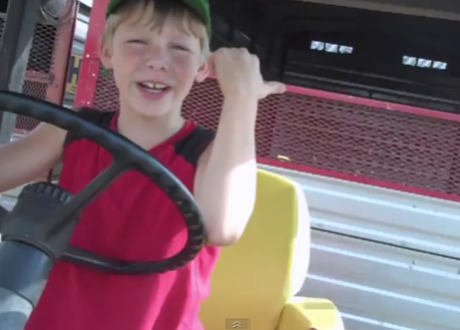 From America's heartland, Lil Fred sings "Farm It Maybe".
In the beginning, there was "Call Me Maybe", Carly Rae Jepsen's treacly sweet pop confection that has been parodied to at least critical condition. And then there were those strapping young Kansas farm lads, the Peterson Farm Brothers, and their paean to the bucolic life, "I'm Farming And I Grow It".
The two have now met and reproduced in the form of Lil Fred, an adorable mini-farmer who sings about waking up early, milking cows, and harvesting corn.
"Hey, I just milked you!"

More in viral video

"I'm Farming And I Grow It"
The best of "Call Me Maybe"
That Gotye song – another one to get stuck in your head
US Marines rock Justin Bieber's "Baby"