Let's Recast a Film
You know how us film fans always want to recast a film, well today we play the role of producer and this script has turned up on our desk. The next job is to cast the film as if it the year is 2016, the rules are as simple you can't use anyone who is in the original film however good or bad you think the film is. So without further ado let's cast this movie.
Film: Uncharted 4: A Thief's End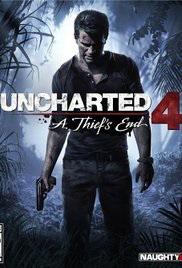 Original Cast: Scott Eastwood, Gemma Arterton, Kevin Costner returning.
New Cast: Ben Foster, Alfie Allen, Nathalie Emmanuel
Sam Drake – Ben Foster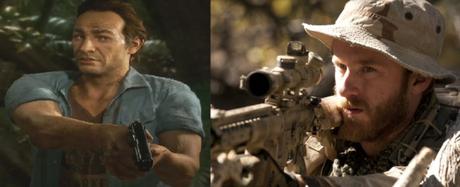 Sam is the long lost brother of Nathan who returns to his life to make him an offer to search for the treasure they once got so close to finding. He has always protected Nathan through the years and comes off like a much rougher character. I have picked Foster for this role because he can pick up and play any role with ease.

Rafe Adler – Alfie Allen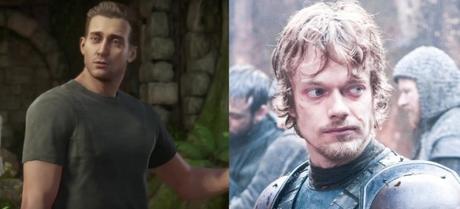 Rafe is the rich man who has been searching with the Drake's at first for the treasure of all treasures but now he works alone seeing them a enemies. He has hired Nadine to take out anyone who gets in his way giving up nearly every moment of his life to make this happen. I have picked Alfie because I see him being able to pull off any of the roles as the determined millionaire wanting to find the treasure that we can see the calm side and his psychotic side.

Nadine Ross – Nathalie Emmanuel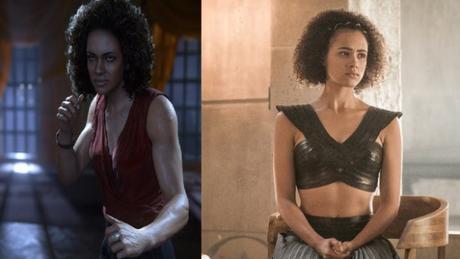 Nadine has an army working for her, she is works on loyalty rather than money which shows just how many soldiers are willing to di fighting for her. Having seen Nathalie in roles through Game of Thrones and Furious 7 we get to see how she can handle herself around demanding male characters which she can use to make this role her own.

Why I have picked this star: This is the first Uncharted game I haven't played but I have spent time watching the game on Youtube following TheRadBrad play through the game. While I would love to be able to play the game I don't have the next gen console to be able to play it. Saying this I have loved watching it and been experiencing it like a movie only. This is meant to be the final chapter of the series and I know I have skipped three but I didn't enjoy the direction that one went, I feel this is a great set of edition to say goodbye to the much loved characters.

How will this change the film:

Will you be going to see this new version of the film?
Who would you rather see in this film?