Let's Recast a Film
You know how us film fans always want to recast a film, well today we play the role of producer and this script has turned up on our desk. The next job is to cast the film as if it the year is 2016, the rules are as simple you can't use anyone who is in the original film however good or bad you think the film is. So without further ado let's cast this movie.
Film: Armageddon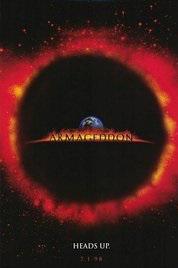 Original Cast: Bruce Willis, Billy Bob Thornton, Ben Affleck, Liv Tyler, Will Patton, Steve Buscemi, William Fichtner, Owen Wilson, Michael Clarke Duncan and Peter Stormare
New Cast: Matthew McConaughey, Andy Garcia, Michael B Jordan, Brie Larson, Tony Shalhoub, Cillian Murphy, Paul Bettany, Peter Dinklage, Terry Crews, Aksel Hennie
Why I have picked this star:
Bruce Willis – Matthew McConaughey – Harry Stamper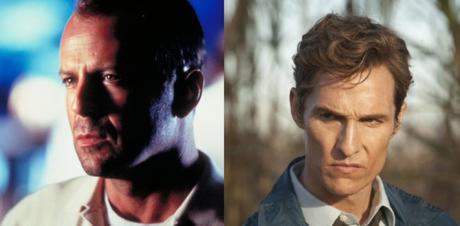 Harry is considered the world's best oil driller and has been bought in to try and solve the problem, he wants to bring his team in for the job making him the reluctant hero of the story. Matthew would bring a serious side to this role that Willis doesn't get and can handle the action side of the role.

Billy Bob Thornton – Andy Garcia – Dan Truman

Dan Truman is the head of NASA who is brings in Harry to train astronauts to drill only to end up letting Harry bring his own team in putting everything he stands for on the line to save the world. Andy would come in this role because he has the ability to show the calm and intense side of the character.

Ben Affleck – Michael B Jordan – A.J. Frost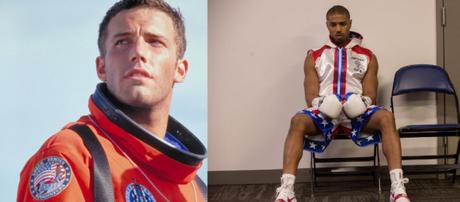 AJ is a member of the oil digging team, he is cocky thinking he knows it all, he also happens to be seeing Harry's daughter Grace. Michael works in this role because he has proven with Creed he can go face to face with a screen legend without trying to steal the scenes or fall into the background.
Liv Tyler – Brie Larson – Grace Stamper

Brie has been giving incredible performances in smaller films and I think we need to give her a blockbuster film role to show the world who she is rather than just the small films people sometimes avoid, she has such talent and could easily be the daughter to Harry in this film.

Will Patton – Tony Shalhoub – Chick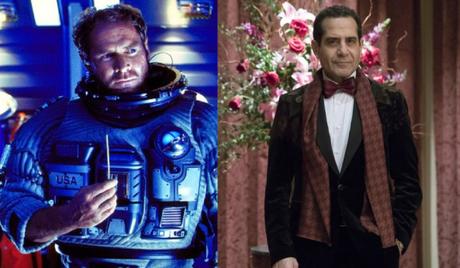 Chick is the trusted friend and man Harry trusts to conduct things when he isn't around, he has personal problems in his past and this mission gives him a chance to redeem himself for all his mistakes. Tony is a good supporting actor that can keep this role working with the lead actors getting the important moments but him being the guy they turn to for advice.

Steve Buscemi – Cillian Murphy – Rockhound

Rockhound is a horny genius who can pass any test but works in the oil drilling world because he gets to use explosives.  Cillian has the range to pull off the brilliant mind to the crazed versions of Rockhound.

William Fichtner – Paul Bettany – Colonel Willie Sharp

Colonel Sharp is the experienced astronaut who is against Harry and his men from the start, he does come around by the end of the film. Paul seems to be a go to guy for supporting roles and this role works perfectly for him

Owen Wilson – Peter Dinklage – Oscar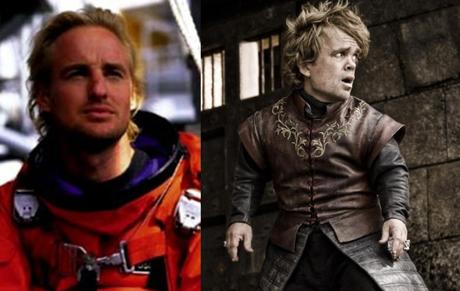 Oscar is the brilliant spaced out geologist that goes on the mission. Peter would have a lot of fun in this role where he can make it even more eccentric.

Michael Clarke Duncan – Terry Crews – Bear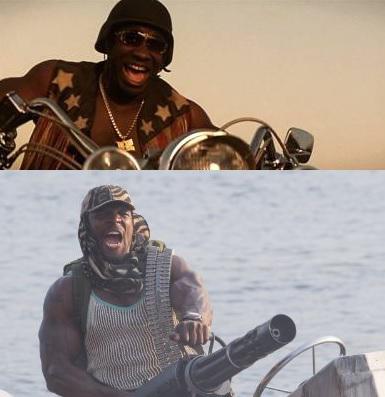 Bear is the strongest member of the oil digging side, he loves to have fun and is someone that sticks up for AJ. Terry may have a few questionable choices in his past but physical presence that can have a fun side make him the good choice for this role.

Peter Stormare – Aksel Hennie – Lev Andropov

Lev is thee Russian cosmonaut that ends up joining the mission after the accident on the Space Centre, he has been there alone for nearly a year and has to use his real astronaut training to save AJ side of the mission. Aksel has experience in a space based film with The Martian, you also add in his role in Pioneer where he has to deal with isolation themes I can see him be the perfect choice in this role.

How will this change the film: I wouldn't change too much of this film with the only change being in the Harry character being a stronger serious actors because he isn't involved in the full action too often.

Will you be going to see this new version of the film?
Who would you rather see in this film?