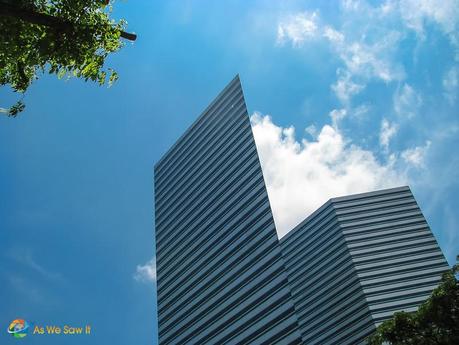 This is The Gateway, designed by world-famous architect, I. M. Pei. Pei's goal was to symbolize the 'Gateway' to Singapore. Seen from the right angle, they sort of do.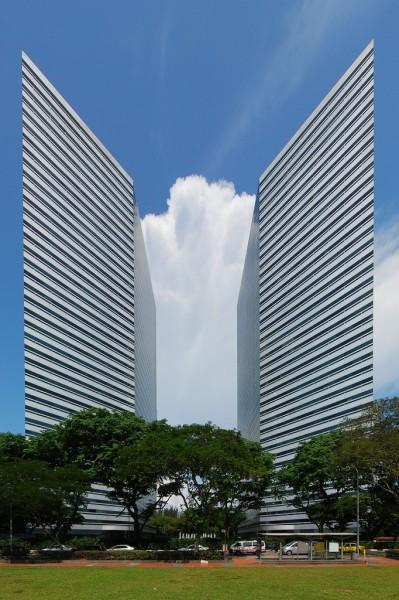 credit: Nicolas Lannuzel, Flickr
The Gateway's architecture
It may look like a single building from this angle, but The Gateway is actually two separate 37-story skyscrapers. The two buildings' official names are The Gateway East and The Gateway West, but we've heard that locals prefer to call them "two towering cardboard boxes."
They're actually built in the shape of trapezoids, which accounts for the bizarre two-dimensional effect.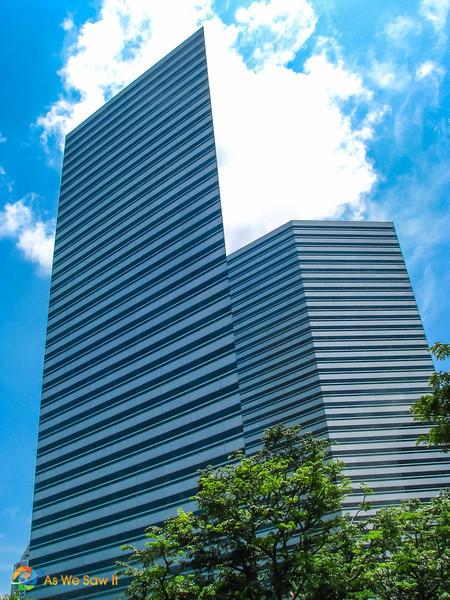 If you'd like to see the buildings yourself, you can find them on Beach Road in the downtown area of Singapore. (Or you can see them on the city's hop on-hop off bus tour, which is how we discovered most of the cool architecture we photographed.)
Singapore is an incredibly cosmopolitan city, with century-old buildings and high rises.  Dan and I were so fascinated by the variety of architecture in the city that we couldn't resist photographing our favorites. Last week we posted photos of the Marina Bay Sands resort complex. Next week … who knows?
email
photo by:
Nicolas Lannuzel
(Visited 1 times, 1 visits today)