Submit Or Perish!
Your First Look At FANTASTIC FOUR #5AU!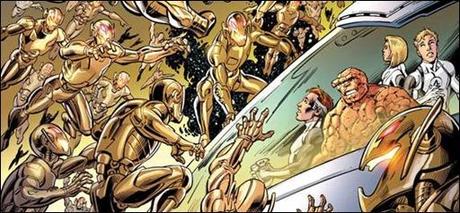 Press Release
Marvel is pleased to present your first look at Fantastic Four #5AU, from superstar writer Matt Fraction and rising star artist Andre Aruajo! There's only one force that can cut the Fantastic Four's journey short, and when the family find themselves at the mercy of Ultron – there's no telling what will happen next! It's a race against time as the villainous android continues to wreak havoc on the Marvel Universe forcing the few remaining heroes to band together in one attempt at survival.
With the robotic revolution in full force, no fan can miss how Age of Ultron will ultimately change the Marvel Universe leaving no hero or villain unscathed! So what are you waiting for? Head on over to your local comic shop and order a copy of Fantastic Four #5AU today!
FANTASTIC FOUR #5AU (JAN130640)
Written by MATT FRACTION
Art by ANDRE ARUAJO
Cover by MARK BAGLEY
FOC – 3/04/13, ON SALE – 3/27/13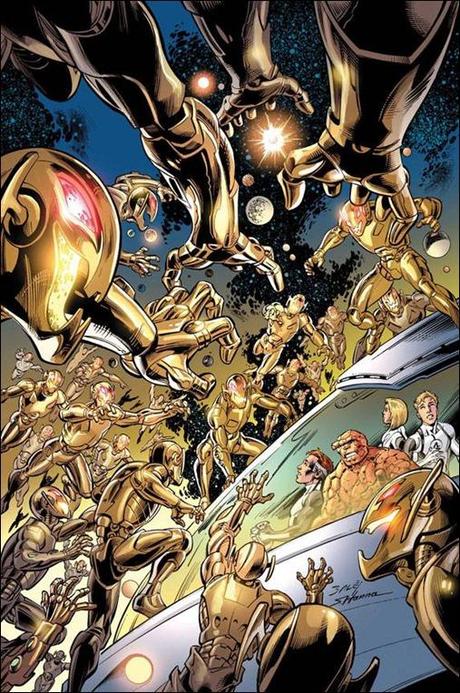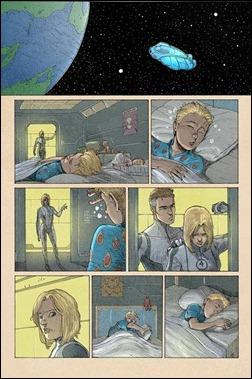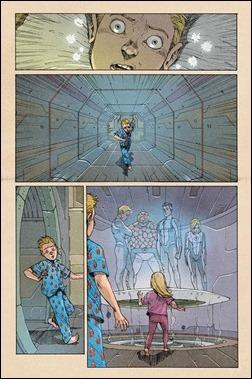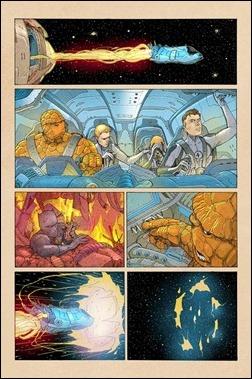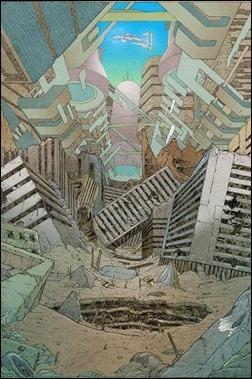 - The Comic Book Critic
If you're new here, you may want to subscribe to my RSS feed. Thanks for visiting!