The assault on Florida continues. This is really getting out of hand, guys. It is Threat Level Midnight* in the battle to protect the reputation of our colorful and delightful state. While we wait for the political will and/or bold legislation needed to enact some sort of aptitude test requirement to live here (and/or wait for Georgia to be caught unawares so we can start spiriting weirdos across the border), I think the best thing to do is to continue highlighting Florida's finer features. With that in mind, TMF presents this list of just a few of Florida's fantastic folks.
Ron Magill – The mustachioed communications director of Zoo Miami is a genuine national treasure. His weekly appearances on the Dan LeBatard radio show here in South Florida are the stuff of legend. He responds to rapid-fire animal-related phone calls with remarkable patience (Yo Ron, who wins in a gorilla-grizzly bear fight? Etc.), good humor, enlightening insight, and an absolutely encyclopedic knowledge of just about every species known to man.  While some animal advocates come off as annoying, pompous or exceedingly awkward, Ron just seems like a cool guy who wants everyone to learn about and appreciate the world's fascinating critters. His animal calls are also uncanny.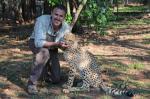 Zora Neale Hurston – She was a brilliant author and anthropologist who wrote, most notably, Their Eyes Were Watching God. A festival is held in her honor every year in her hometown of Eatonville.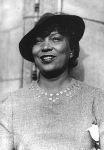 Tom Petty – Originally from Gainesville, TP is rock royalty. The dude's done it all: He's written a song that will be played on skydiving videos forevermore, and a track that every stadium in the world plays whenever there's a stoppage in play… He's toured the world, formed a supergroup, smashed his hand in a fit of rock rage, lost a band mate to drugs, done a major movie soundtrack (She's The One kinda sucked, but hey…) and acted in a major movie (The Postman kinda sucked, but hey…).
What else can we say about Tom Petty? It's good to be king.
Dave Barry – One of the best and most influential humor writers of all time. In addition to his hilarious nationally syndicated Miami Herald column, which led to a Pulitzer Prize in 1988, who could forget such classic works as Boogers are my Beat, or Stay Fit and Healthy Until You're Dead. He's also not a bad musician apparently.
Andy Garcia – This son of Cuban immigrants attended high school in Miami, and went on have the best role in the worst Godfather movie, and the worst role in the best Bernie Mac movie.
Osceola – An iconic Native American warrior. He fought to keep his homeland, and for the freedom of all people. He was captured in a cowardly manner and died of malaria in 1836, but his intrepid legacy lives on.

Henry Flagler – Flagler was the visionary who laid the groundwork for making our state the powerhouse it is today. After making boatloads of cash along with John D. Rockefeller at Standard Oil, Flagler started building the infrastructure needed to make Florida the accessible tropical paradise he envisioned. To accommodate and bolster his many acquisitions in the state (hotels, land and such), the Florida East Coast Railway was methodically built; along with accompanying roads and canals which complemented his support for local farms, schools and hospitals. This engineering marvel would stretch all the way to Key West by the early 1900s. Oh yeah he managed to found West Palm Beach and Miami along the way.
He was laid to rest in St. Augustine.
Don Shula – "Here's what I'm going to do for you, city of Miami. I'm going to raise up your team and your city out of sports obscurity.  With an iron will and fierce determination, I will turn a group of relative unknowns into the greatest football team of all time, win the Super Bowl, then win another one the year after. I'm not done. After I retire as the NFL's all-time winningest coach, I'm going to make a place where you can enjoy reasonably priced, large hunks of choice, juicy meats."
– Don Shula (unauthorized paraphrase of life accomplishments)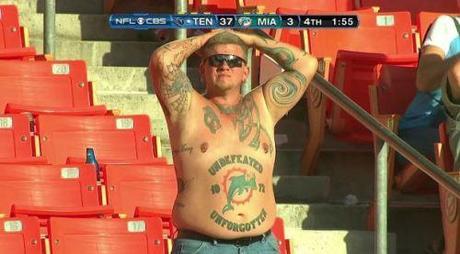 Thanks coach, we love you always. You will always be "unforgotten" in our eyes.
*Excellent "The Office" reference
**Bonus Fantastic Floridian — Mark Twain, who was born in Florida (Missouri). I feel like he would get a chuckle out of that pun.
*** Apologies to Ernest Hemingway, Marjory Stoneman Douglas and Stetson Kennedy – we ran out of room but you will most definitely be featured in the next round of Fantastic Floridians. 
Filed under: F Lists, Florida Tagged: animals, books, Cuba, Florida, football, humor, Miami, movies, music, sports, The Office, Tom Petty