After a couple of trials over the years that had her name plastered across the blogs, fantasia's relationship with God seems to be stronger than ever.
The singer has shown us all through her trials that if the foundation isn't right, it's sure to crack.. But more importantly, how we can begin again.
Tasia, who is celebrating 4 years of marriage with Kendall Taylor, recently shared with Yes Girl! Podcast how she's doing just that.
"I've been saying that this is ground zero for me; I'm starting over. That other building didn't last because the foundation wasn't right. So now I'm getting the foundation right. The Bible says, "Come as you are."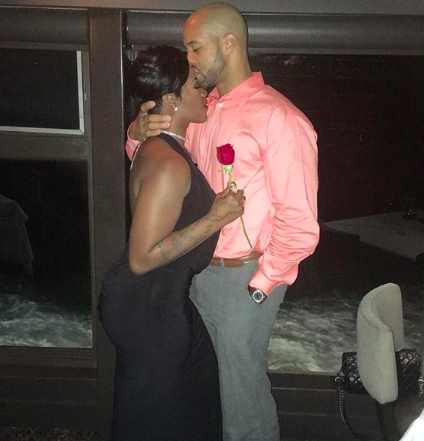 Photo Credit: Kendall Taylor Instagram
I know ya'll noticed our girls new level of confidence, well she's given her husband credit for that.
" I think it had a little something to do with my husband. I will have to say kudos to him because when he came into my life, he brought out a Fantasia that I didn't even know was there. It started with my whole transition and my fasting time, because if I didn't sit back and take the time to realize who I was and let go of some stuff, then I would have lost him. I say that a lot to women. They'll walk up to me, and they'll be like, "I want that same thing. How do you get it?" And I feel like you have to sit back and realize who you are first. How can you know what type of man you need if you don't know who you are? "
Fantasia also revealed during the podcast what she prays for.
Just wisdom and knowledge. I don't ask him for anything special. Every day that I wake up, I'm like, "You did it again. You allowed me to see another day." I'm just grateful for that. We can so easily miss out on all the little things that He's placed in front of us. So now I get up, and I do my meditation. I'm big on my sage. I go through and sage my house. I show my kids that energy is a big thing. How you wake up in the morning is how your day is gon' be. I do my affirmations, I speak life, and I ask Him for wisdom and knowledge. That's it. That's all.
Read more and listen to the podcast HERE