My first Fangirl fashion segment was my excitement over cute Loki fashion finally available. Well with Star Wars still in the air (because really, when is it ever not in the air) I wanted to feature some of the cutest fashion finds for those Star Wars Fangirls out there. Work appropriate and Fangirl fashion don't always go hand in hand so I'm trying to focus all my finds in that area!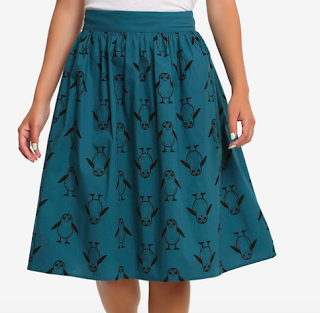 Porg Retro Skirt


By Her Universe


$49.90

$39.92




The only thing cuter than a porg is literally this skirt. Classic, work appropriate and only nerd relevant those who are cool enough to notice. My favorite sort of fashion choice.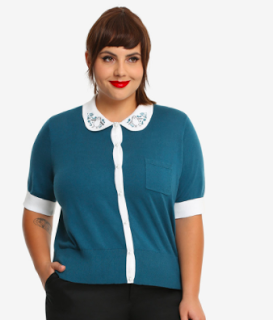 Porg Retro Cardigan 
By Her Universe
$58.90
$47.12
I probably wouldn't pair this cardigan with the skirt, that would be a bit too much teal for me, but I would happily wear it with a solid skirt, or black pants. I think it's a cute cut, conservative, work-friendly and the subtle Porg embroidery on the collar is great.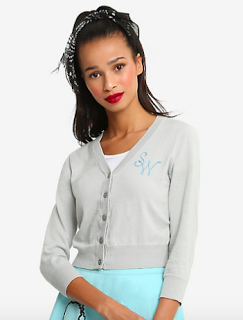 Star Wars Initial Cardigan
By Her Universe
$44.90
$35.92
So this one is really subtle you have to look close to see the mint green embroidered SW on the cardigan but if you're looking for a really subtle look, this is certainly cute. It's light gray also makes it versatile. It could be dressed up and down. 
ACCESSORIES
Not Ready for a full-on Fangirl fashion statement? Sometimes the best approach is an accessory. I used to do lots of scarves, earrings little pops of something. Try these!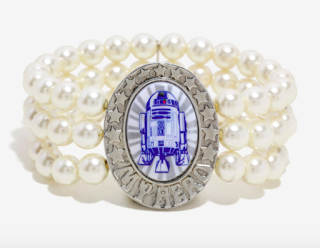 R2-D2 Royal Pearl Cuff
By Her Universe
$58.90
$47.12
This is classy and nerdy and I love it. Every girl needs pearls and a pic of a lifelong favorite droid, just makes it that much cuter.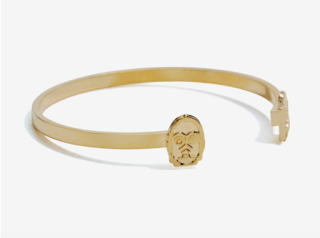 C-3P0 and R2-D2 Golden Cuff
By Her Universe
$34.90
$27.92
Simple, understated, totally adorable.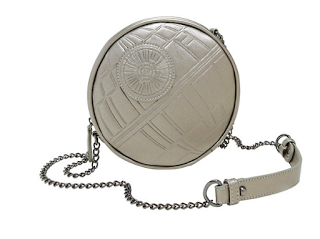 Death Star Crossbody Bag


By Hot Topic




$29.90

$23.92


Too cute to pass up.