Or rather, fancy tights. My unofficial theme for the week has been funky tights. Dunno why, but I like it. I've amassed quite the collection of tights since I started blogging. Before this, I think I had black tights, black tights, and maybe a pair of navy tights. However I vaguely remember one particularly awesome outfit from high school. It was a blue sweater, denim skirt, bright pink tights, and black fishnets over the tights. I was so cool.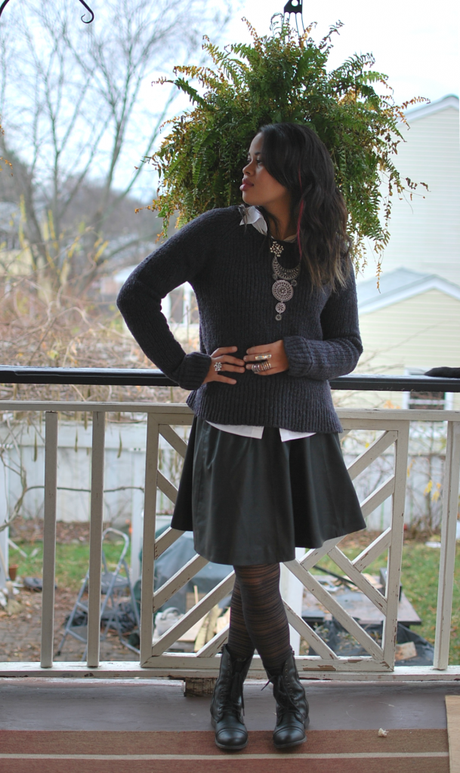 Yesterday's oufit:
Laurie B. sweater (from Swirl)
J. Crew button-down shirt
H&M pleather skirt
Forgot the brand of tights, sorry!
Steve Madden combat boots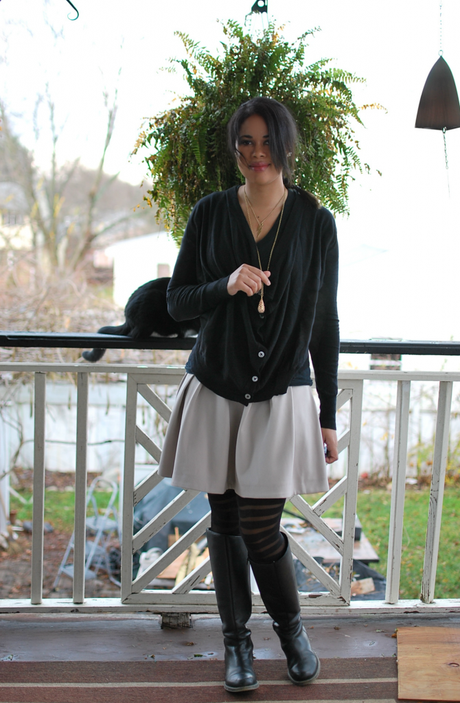 Today's outfit:
Laurie B. draped cardigan (again, from Swirl)
American apparel tee
H&M skirt
Express tights
Rocket Dog boots
J.Crew and Forever21 necklaces
And… you may have noticed that my sidebar looks a little different. Well, I'm proud to welcome Shopbop as my first advertising partner. I have no plans to overrun the site with ads and paid links, and actually turned down a few previous offers. But it's a pleasure to associate myself with a company that I love shopping with because of their fast shipping, great customer service, and fun lookbooks!
Share/Bookmark