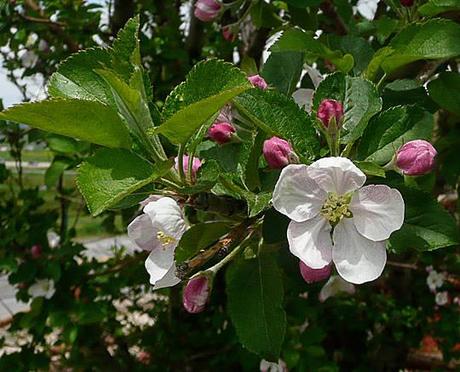 Apple Trees
 I'm learning a lot about the resiliency of flowers during this odd, rainy springtime.  Perennials are struggling, fruit trees are ecstatic.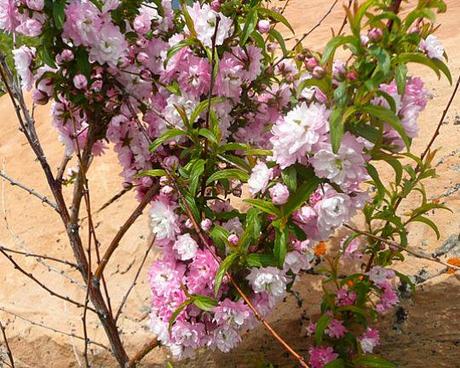 Flower Almonds
Lilacs are simply confused. And, way behind the curve. With any luck,
I'll be showing off plentiful Lilac blossoms on the 4th of July.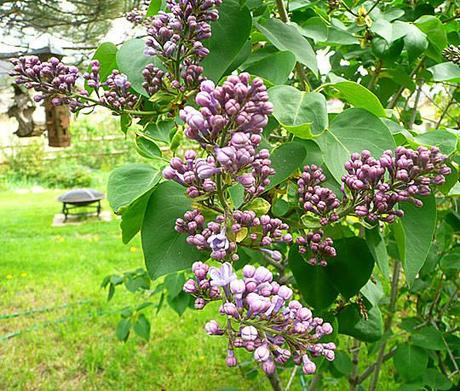 (Pay no attention to those Dandelions in my lawn. I'm workin' on it.)
But, it is finally starting to feel like summer. Everything is lush and lovely though I feel completely out of pace with the rest of the gardening world.
During a normal season, I'd be bragging up peonies and roses right about now. Not coaxing lazy little Lilacs to get with the program.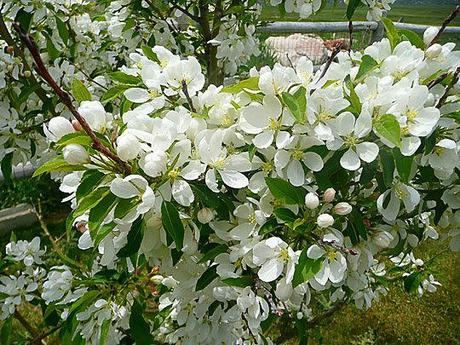 Pears
The weeds, of course, are the most ecstatic members of my little gardening community.
Two weeks ago, I fractured my ribs in a freak accident. It's difficult to bend down or pull at the Bermuda Grass.
The day of my accident... I hobbled up the walkway... and I swear! I heard a happy cheer from those pesky Dandelions who knew they'd be getting a free pass this summer.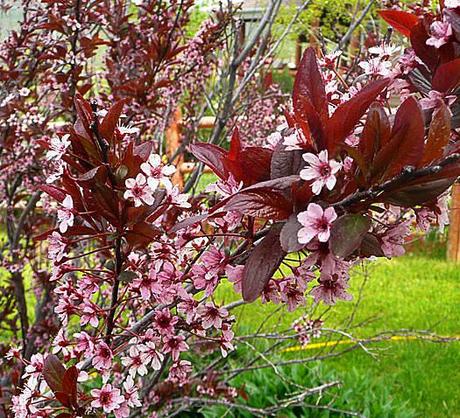 Plums
There's never a time to rest. I notice this when I'm sore. If I sit down I instantly see something that requires me to get up again and move.
So, I'm taking it slow, gobbling Advil and waiting for things to get back to normal. If not that, at least some painless days in the garden.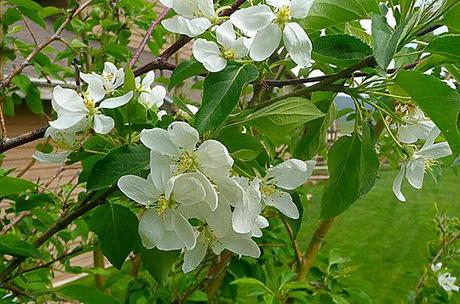 Crabby Appletons
I've not been very good at visiting blogs lately and for that I apologize. Seems there just aren't enough hours in the day. Mostly I'm just giving you the silent treatment 'cause your roses are blooming and mine are not. ; >)