The fundraiser for Stephen Moyer's charity of choice Facing The Atlantic started on March 3 with the first, and very exciting, auction of a personalized signed photo of Stephen Moyer.
Now, 2 months later, already $1575 has been raised by the first three auctions alone. Generous fans have made donations for $1564 on the JustGiving donation page of Facing The Atlantic, bringing the total of the fundraiser so far to $3139!
The fourth auction, of a one of a kind True Blood wall calendar, went live last night and with still 6 days to go it has already reached $222.50. Place your bid here: http://r.ebay.com/pD5k3k
The auctions will continue until the end of 2011, but we are also planning activities for the smaller wallets and we will give away wonderful prizes signed by Stephen. So stay tuned!
The Vault and AllStepenMoyer.com would like to say a special thank you to SimplyMoyer.com, with whom we are working together to raise as much money as we can for Facing The Atlantic and a thank you to all the wonderful websites who have posted about the fundraiser:
Anna Paquin Fan, AnnaPaquin.net, BlogAPuntate, Dailyblam, Ecorazzi, Fembat, Immortal Dreaming, Look To The Stars,  Mystical Vampire Vixens,  PaquinAnna.com, TrueBlood-News, True Blood Italian Blog,   TrueBloodNet.com, StephenMoyer.org, WetPaint.
Did you also post about the fundraiser on your website? Send us the link to [email protected] and we will add you to the list.
For more information about Facing The Atlantic visit http://www.allstephenmoyer.com/fta/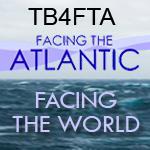 You too can give to Facing the Atlantic and support Stephen Moyer's charity by making a direct donation to Facing The Atlantic here http://www.justgiving.com/Facingtheatlantic
Please note: add the code TB4FTA (True Blood for Facing The Atlantic) to the note of your donation so we can keep track of how much was donated by True Blood / Stephen Moyer fans.