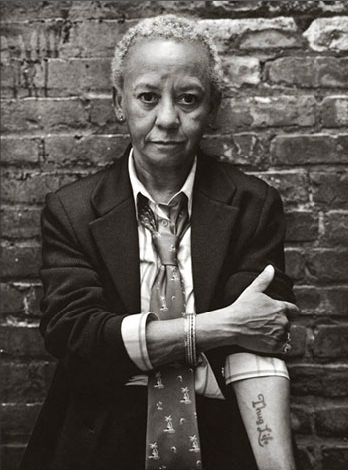 Yolande Cornelia "Nikki" Giovanni (born June 7, 1943) is an American poet, writer, commentator, activist, and educator. Her primary focus is on the individual and the power one has to make a difference in oneself and in the lives of others. Giovanni's poetry expresses strong racial pride, respect for family, and her own experiences as a daughter, a civil rights activist, and a mother.
The civil rights and black power movements inspired her early poetry that was collected in Black Feeling, Black Talk (1967), Black Judgement (1968), and Re: Creation (1970). She has since written more than two dozen books including volumes of poetry, illustrated children's books, and three collections of essays.
Giovanni's writing has been heavily inspired by African American activists and artists. Her book, Love Poems (1997), was written in memory of Tupac Shakur and she has stated that she would "rather be with the thugs than the people who are complaining about them."
She also tours nationwide and frequently speaks out against hate-motivated violence.At a 1999 Martin Luther King Day event, she recalled the 1998 murders of James Byrd, Jr. and Matthew Shepard: "What's the difference between dragging a black man behind a truck in Jasper, Texas, and beating a white boy to death in Wyoming because he's gay?"
Giovanni's most recent work, Bicycles: Love Poems (2009) is a collection of poems that serve as a companion to her 1997 Love Poems. They express notions of love in unexpected ways, touching on the deaths of both her mother and her sister, as well as the massacre on the Virginia Tech campus.
Giovanni chose the title of the collection as a metaphor for love itself, "because love requires trust and balance."
The work portrays her life as it spins out of control and love, which she prescribes as the antidote.
The poems come alive with her warmth and authenticity, a stark foil to the militant, edgy work that laid a path towards becoming one of the prominent voices of the black community.
38.073533
-75.560779