Alright for some reason I have fallen in love with Vanessa Hudgen for my grab her look post.  I said before her looks are very inspiring and hippie chic . Her looks are just so cute . Of course we already know the "overall" trend is coming back .  Vanessa Hudgens was photographed Wearing some very cute button down overall and she has a cute crop top with some nice Chunky Heels and a cute trending leather hat .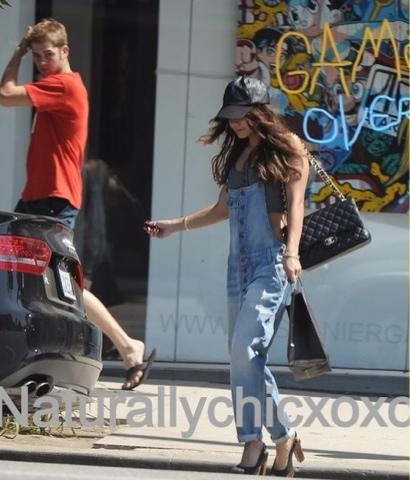 And of course below this post you can find how I grabbed her look . I Believe this is a great transitional look for fall simply because you can still wear a crop top underneath while we still have warm weather .I love the various overalls Selections that some of the company's have .Same thing with the Chunky Heel its back with a vengeance . Don't forget to top it off with the Black leather cap that you can pretty much find on most of the celebrity women and I also paired my grab with the black shoulder bag .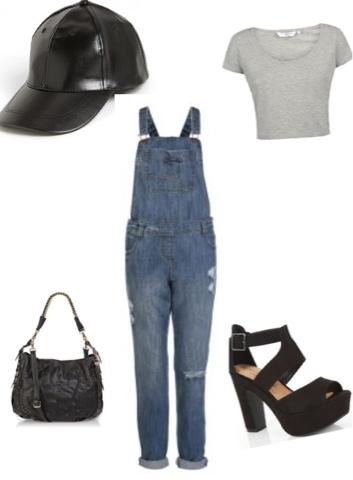 Hope my fashionistas enjoyed this grab !
Dont forget to follow this blog :)
-Asalinas-