We all know that fall is coming up . So it's time for another Grab her look fall transition .

On this grab her look fall transition you will see more than one celebrity on this post with the similar Leather joggers and the many ways you can wear them . Of course the star of this post of course is the leather joggers. 


Here Is my Grab for these 3 looks featuring the leather joggers. MY favorite look of the 3 is the look Rihanna has its more of something that I would wear, simply because the joggers are more fitting to the body . But the look is a little dark so I would add some color somewhere or make the

sweatshirt have a standout statement piece

colorful or the

shoes

.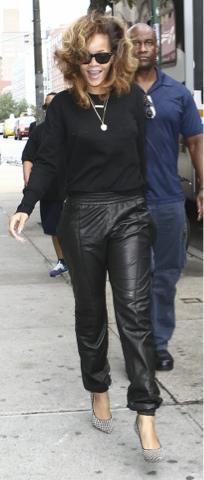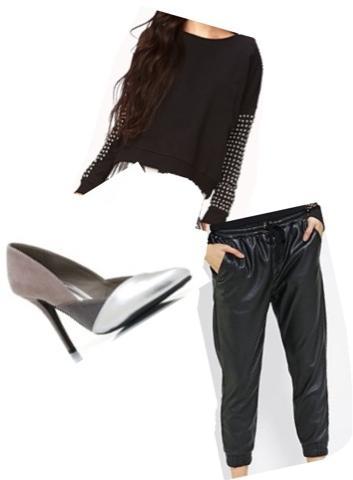 Elle Fanning which is the second look which is perfect for just going to run some errands . You don't really want to dress up but you don't want to look like a slob either .So pair

the leather jogger

with a

cute sweatshirt

and matching

Sneakers

style it with a

chic bag

  and a

yellow beanie

and your ready .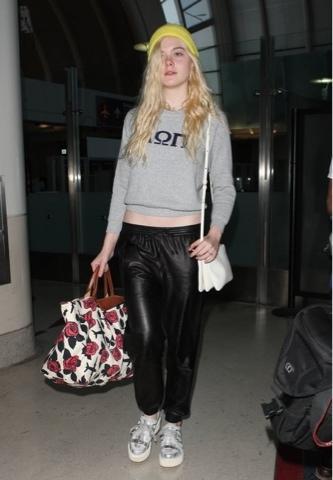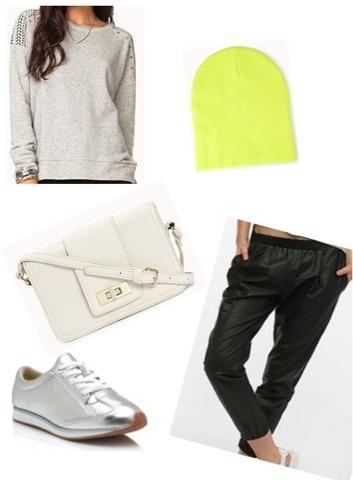 Beyonce holds the 3rd look which Is kind of chic and says Im ready to take on the world . ok maybe not take on the world but she could definitely rock streets with this look . I decided to pair my

baggy leather joggers

with a more

fitted blazer

,

Leopard booties

,

black scoop neck top

and topped it off with a

floppy fedora

.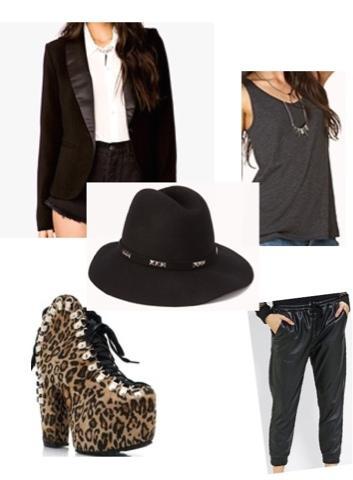 So what do my fashionistas think about this grab her look post ?
-Asalinas-