Have you gotten your free earrings yet? Today is the last day to jump at the chance of getting these $18 earrings for literally nothing (you only pay for shipping)—how awesome is that? From our 2028 line, these teardrop jewels are multifaceted all around and drop a lovely three inches. Don't know what to wear them with?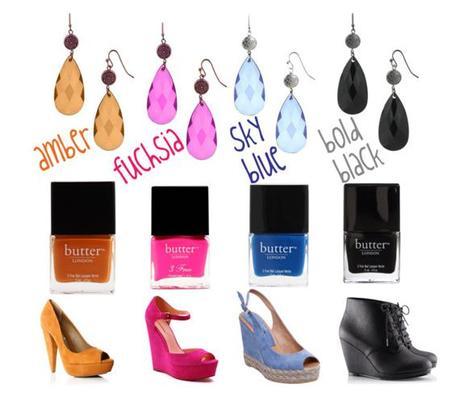 Kit decided to wear her blue teardrop earrings today with a bright citrus scarf, blue striped shirt along with a blazer and she totally rocked the look with ease and style. I love that you can dress these up and down. The question is, what would YOU wear them with? Interestingly, our best selling colors have been changing everyday, which means that there isn't just one favorite

Currently black is the best seller, followed by amber, blue and fuchsia. Whatever you choose, we know you'll love them! Have a fab Tuesday!