Hello everyone,
Today is such a beautiful day! It's calling my name to go outside and enjoy it. I have no particular plans for the weekend so far. We're in the midst of getting our garden and backyard ready for the fall. I cannot wait to see the fall foliage!
Interior designing a neutral room with fall accessories
I think it's safe to say that we are definitely experiencing fall and this is the perfect time to update our interiors to match the lovely colors you see outdoors! As the leaves are starting to change color outdoors, indoor home accessories can also be changed to reflect the outdoors, from table decor to throw pillows.
When decorating for the fall with natural elements, its best to keep the rest of your décor clean and simple. Gather fallen leaves, twigs, pine cones and acorns from your yard and place them around your home. Branches with leaves that have fall colors are a wonderful addition that will brighten up your space. However, don't discount using bare branches as they can act as natural sculptures and they add depth to your other natural elements. To best display your collection, consider using glass vases and bowls. Decorating for fall need not be stressful or expensive.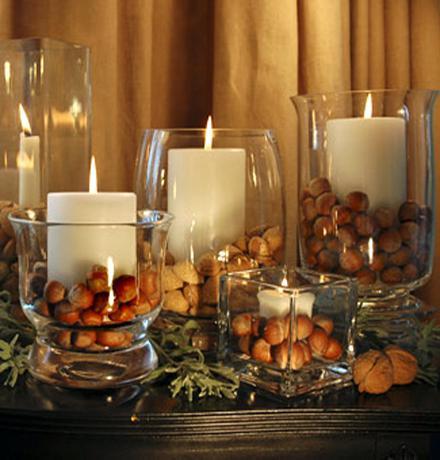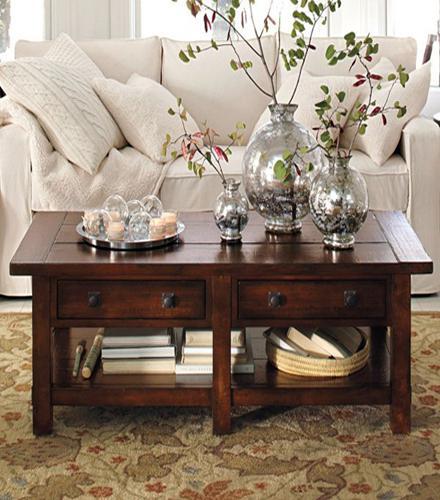 The chilly weather outside just makes you want to create a warm cozy environment in your home décor. You can accomplish this by accessorizing your sofa with seasonal throw pillows in any design you like. Rich fall colors make a sofa in solid color look bright and welcoming.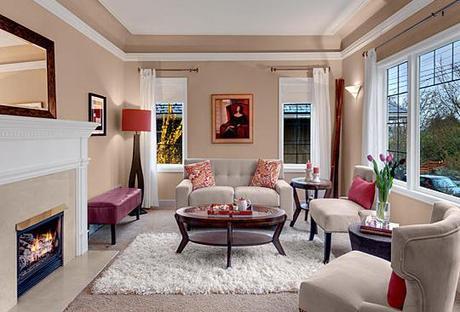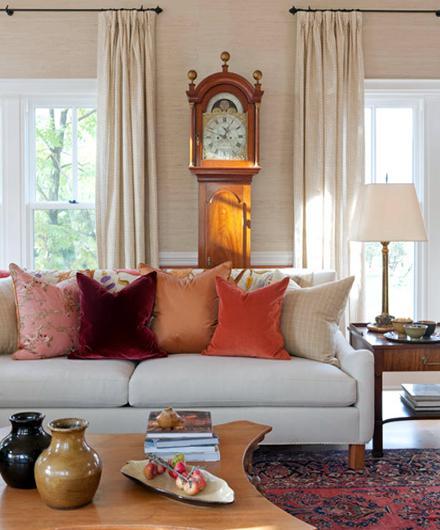 Cover your floors with a thick wool rug in a fall color that would go well with your existing home décor.  Nice colors are cranberry red, apricot and any orange color shades.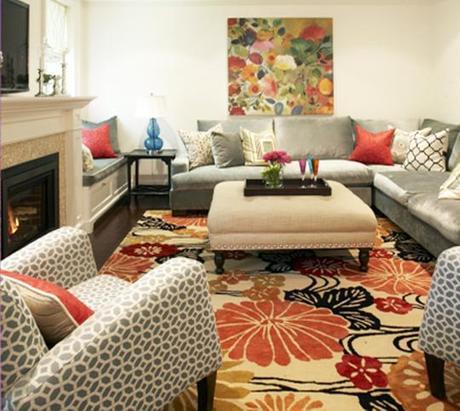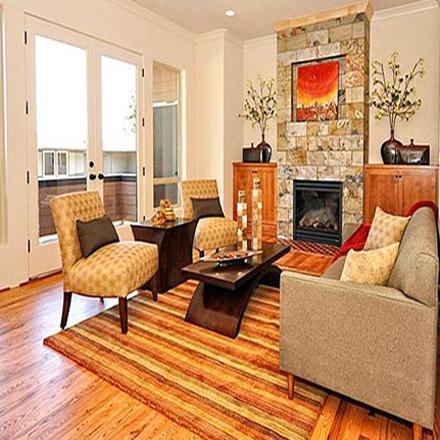 How bright is this golden rod against the white? Totally fabulous!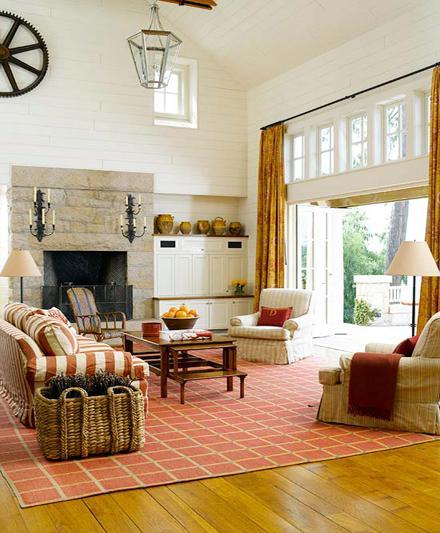 Add window curtains in warm fall colors to increase the effect.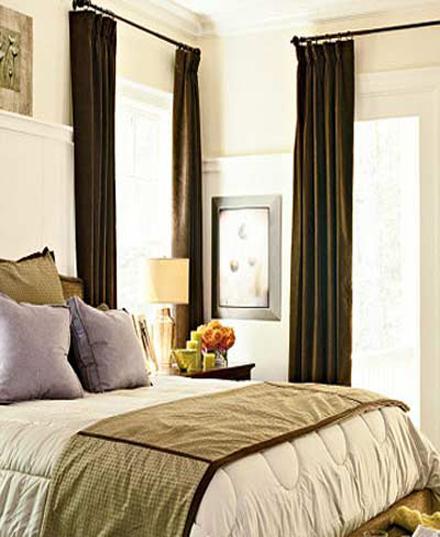 Don't forget the fireplace mantel!  I love how the white pumpkins and owl just add a touch of "chicness" against the floral display.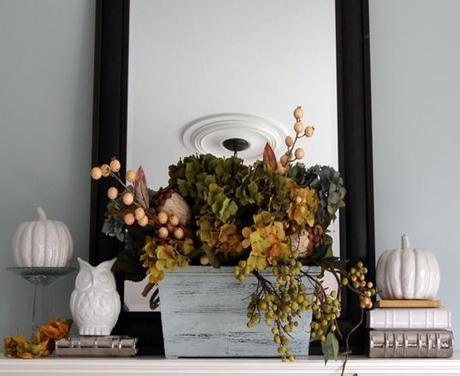 OK, I have to admit, I think this is my favorite mantel. The use of twigs and branches is so simple.  The red and green ornamental display adds texture and color. Wonderful mantel!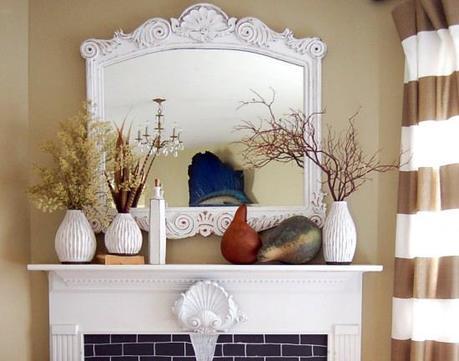 Well, the end of this post is here, so that means we get to see the wreaths!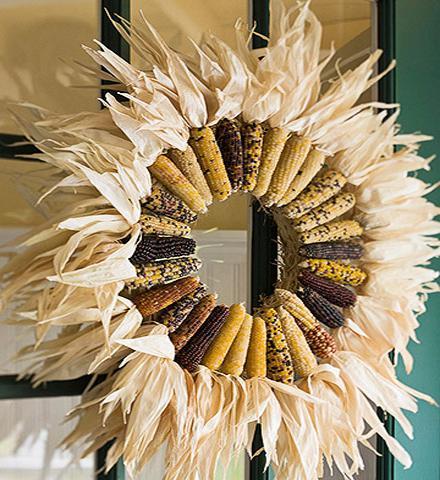 This is so cute and simple. It's very eye catching against the white door.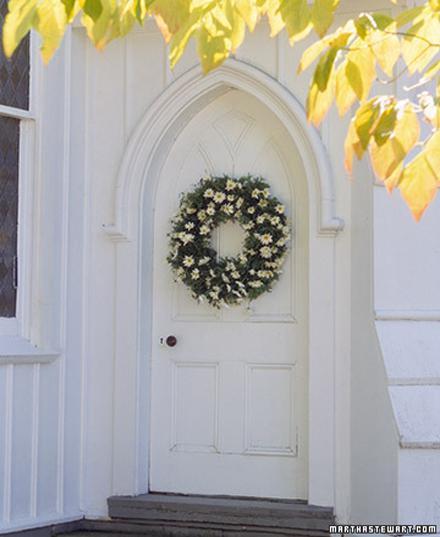 Have a wonderful weekend,
Simone