Hello everyone,
I'm in beautiful Durham, NC for Christopher's high school reunion and right now I"m enjoying a nice sunny day. Later today, we're going to one of my favorite gardens, Duke Gardens.  I've been told that the chrysanthemums are in full bloom, so the gardens should be really beautiful.
The entries for the fall floral arrangement giveaway has been encouraging. I'm so glad to know that you enjoyed the series. Before I announce the winner, I'll show you some of my favorite designs from the series.
I absolutely love this bed with its red embroidered flower pattern designs on the comforter and pillows. This looks so cozy.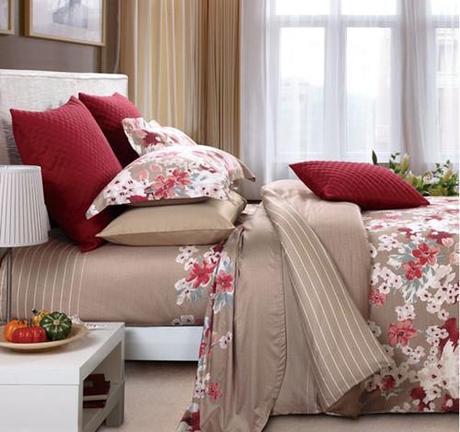 A roaring fire warms up the living room, with burnt orange and gold-detailed throw pillows, its a perfect complement to the glowing ambers.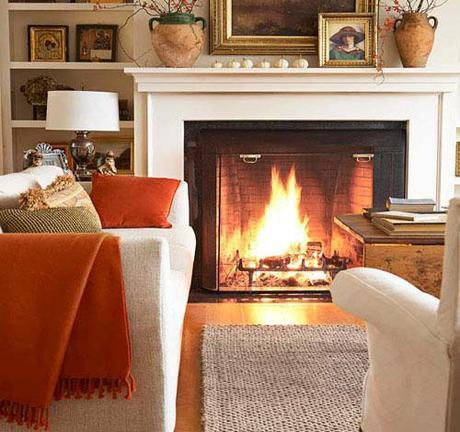 From decorating with brown, these door wreaths are fabulous and very creative. I love how the feathers and white pumpkins add an air of sophistication and elegance to this door.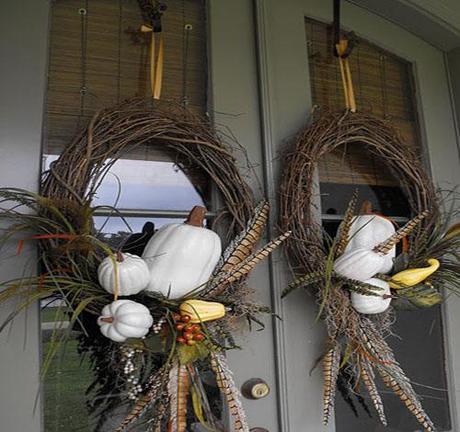 A glass vase filled with shades of yellow branches and pumpkins, a very simple and inexpensive tablescape design.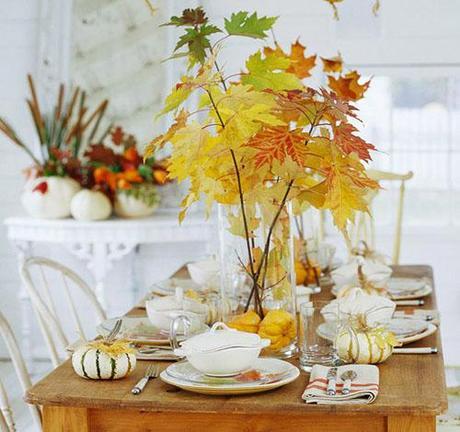 For a more neutral home decor, you can make a sofa look bright and welcoming by adding solid color cushions in fall colors.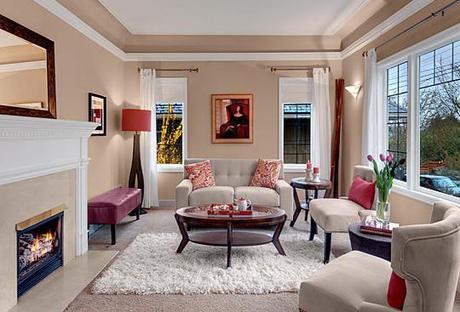 So without further ado, random.org has chosen the lucky winner.
List Randomizer
There were 9 items in your list.
Cathy Keefe
Congratulations, Cathy! Please e-mail me your information, and I will happily make the arrangements for the fall floral display sent to your home. Please share with us a picture of your tablescape with the arrangements. I would love to see your
fall designs
.
I wish I could have given the prize to everyone who participated. Thank you for all your comments and let's keep the conversation flowing.
Enjoy your weekend, everyone!
Simone