Who's ready to start fall shopping? 
Fall is by far my favorite season and boots are hands down my favorite thing to wear! 
I am super loving all the cute booties I'm seeing and I'll of course still keep my tall boots in rotation but you may see me in a lot more crop boots in this fall then in years past.  
Here are a few fall boots I'm loving right now: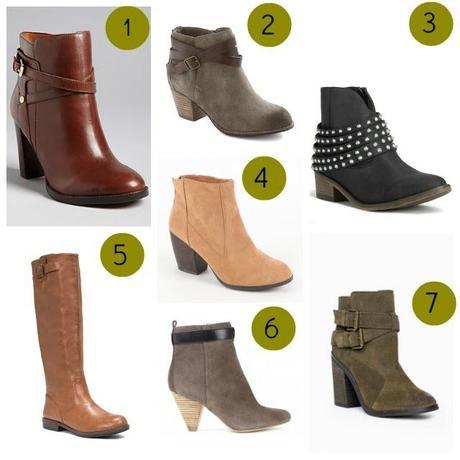 1). Ivanka Trump Buckled ankle booties $101.25 (maron w/ buckles)
2). Dolce Vita $129.99
3). Just Fab Hunter Boot $39.95
4). Black Poppy Boots $33.99 (tan in color)
5). Just Fab Shyla Boot $39.95
6). Sole Society Vivienne $79.95
7). Shoemint Emma $109.98
Which are your favorites? 
Are you a fan of all the crop boots that are for sale this year?