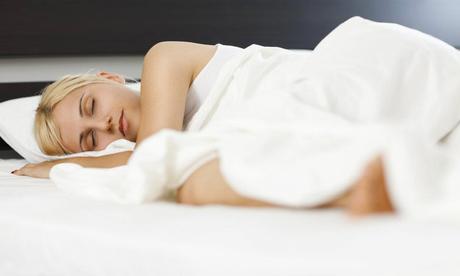 As the evenings draw in and the mornings become increasingly darker, autumn marks the beginning of our shorter days. And with the clocks going back this weekend, Sunday 26th October, it'll not be too long before we're waking up in the dark, and traveling home in the dark too.
One consolation in all this gloomy nighttime talk of course is that precious extra hour we'll get in bed. Yes, it's the one time in the year when we don't need an excuse to have a lie-in. But did you know that that extra 60 minutes of slumber is not just a guilty pleasure but it is actually good for you?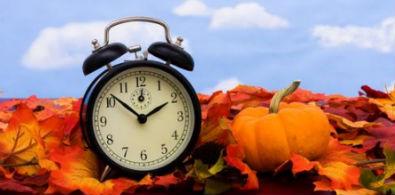 Sleep Research
"A lie-in balances out sleep debt accumulated during the working week and helps with brain recovery and memory processing. In that extra hour, the implication is that one's mental apparatus (the brain) continues to work at repairing itself. Workaholics may be interested to know that, when sleeping, problem solving goes on – so let the brain work the problem out while you are asleep! Physiologically, muscles are given an added boost – but actually sleeping for an extra hour is the real benefit. Whether for sleep, relaxation or meditation, people should make time for a lie-in in their schedule." Professor Chris Idzikowski, sleep expert
"There's no harm in the occasional lie-in. A little bit of quiet time in order to relax is very important. Whether you're sleeping or resting, the extra hour gives us the added the benefit of relaxing and winding down after a busy week – and resting well helps our mental state. A good, comfortable bed will help even more." Kathleen McGrath, nurse and sleep advisor
Six Strategies for a Successful Sleep-in
1. If you want to benefit from that extra hour's slumber, remember to switch the alarm off or change its setting before you go to sleep.
2. Unplug any phones in the room and ensure all other electronic devices are not set to come on at any time in the morning.
3. Make sure you close the curtains or draw the blinds to prevent daylight from seeping in to your bedroom and disturbing your sleep.
4. Remember, an old bed with creaky springs and a chronic roll-together mattress is not conducive to a good night's sleep, let alone a lie-in. Not sure if your bed is up to the mark? Check out the Bed M.O.T. to see if your bed would pass. 
5. A king size or super king size bed will mean the less chance your sleep will be disturbed by your partner.
6. If you have young children, make sure you and your partner take a lie-in in turns with the 'on duty' partner responsible for keeping noise levels down.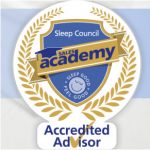 What to do next
At Dalzell's we take your sleep needs seriously which is why we've invested in training our staff with the Sleep Council Sales Academy qualifications programme.  We're happy to advise on all your sleep needs and you can be assured that our expert staff will help you choose a bed and mattress that best meets your individual needs. And of course when you buy a new bed from us we offer Free Delivery throughout Northern Ireland and Counties Monaghan, Louth and Dublin, in addition to our Free Pillow Set and Free Recycling of your old bed. With all this and our fantastic prices be sure to Call, Email or Visit Us In-store today to help you and your family get a better night's sleep.