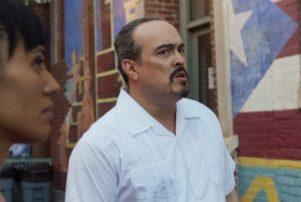 The new faith based arm of GVN, Forgiven Films is set to release it's first film 'Shine'
Since launching in 2010, GVN's releases have included I'm in Love With a Church Girl, Sister Code and Despite The Falling Snow. Its upcoming slate include Mario Van Peebles' Armed and Nick Searcy's Gosnell starring Dean Cain and Michael Beach, according to Deadline.
Shine, which won the audience award for best feature at last year's Urbanworld Film Festival, will hit theaters nationwide towards the end of this year. The story revolves around two brothers (Saldivar and Burgos), once celebrated Salsa dancers, who are reunited years after the death of their father on opposing ends of a New York City in full-bloom gentrification.